This isn't my first time at the rodeo.
… maybe I shouldn't be using a Western rodeo as an expression for my experience with Prada's Italian loafers, but you can't teach an old dog horse new tricks idioms.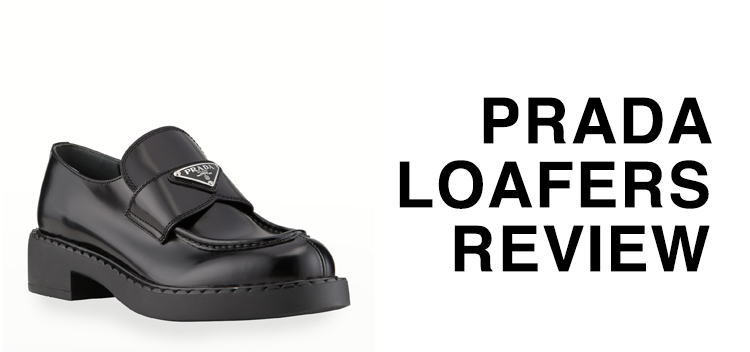 It's true though, in 2009 my dad bought me my first pair of Prada loafers since I was going to ~fashion school~ and wanted a pair of stylish shoes to walk back/forth to school in.
The round trip was just under ~3.6 miles and those old Prada loafers now look extremely well loved.
My c. 2009 Prada loafers were more akin to a driving loafer, or in my case a walking loafer.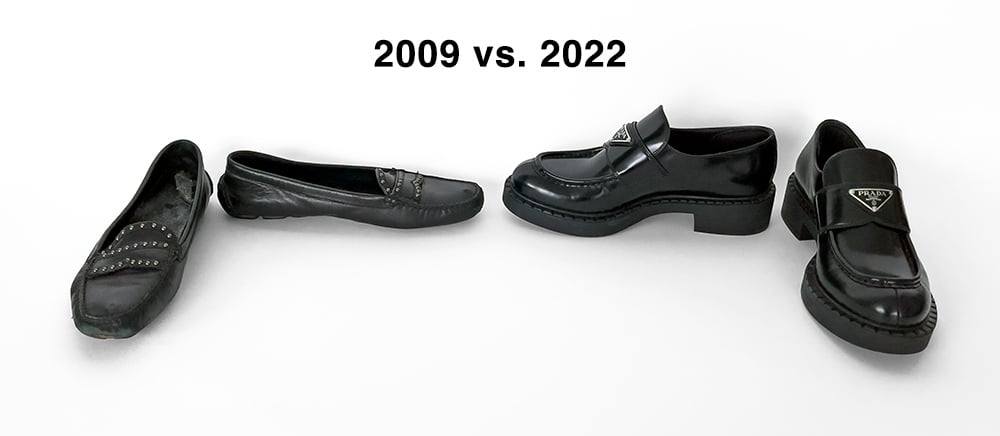 On the 10 year flip side, today's Prada loafers are chunky, made from a glossy brushed leather (the Italian term is "spazzolato"), and, well, super trendy.
These "new" 2020-era Prada loafer peeked my curiosity, so here we are reviewing them today…
---
Prada Loafers Sizing
For comparison, my other shoe sizes run:
-Adidas Stan Smiths, US 8
–Chanel Shoes, FR 39
–Christian Louboutin, IT/EU 39.5
–Golden Goose, IT/EU 39
–Hermès, FR 39
–Isabel Marant, FR 39-40
-Nikes, US 8.5
–Repetto, FR 39.5-40
Note: In these Prada sandals, I take a 39.5.
My Prada Chunky Loafers (i.e., the Spazzolato Brushed Leather Triangle Logo Loafers) are a size IT/EU 39.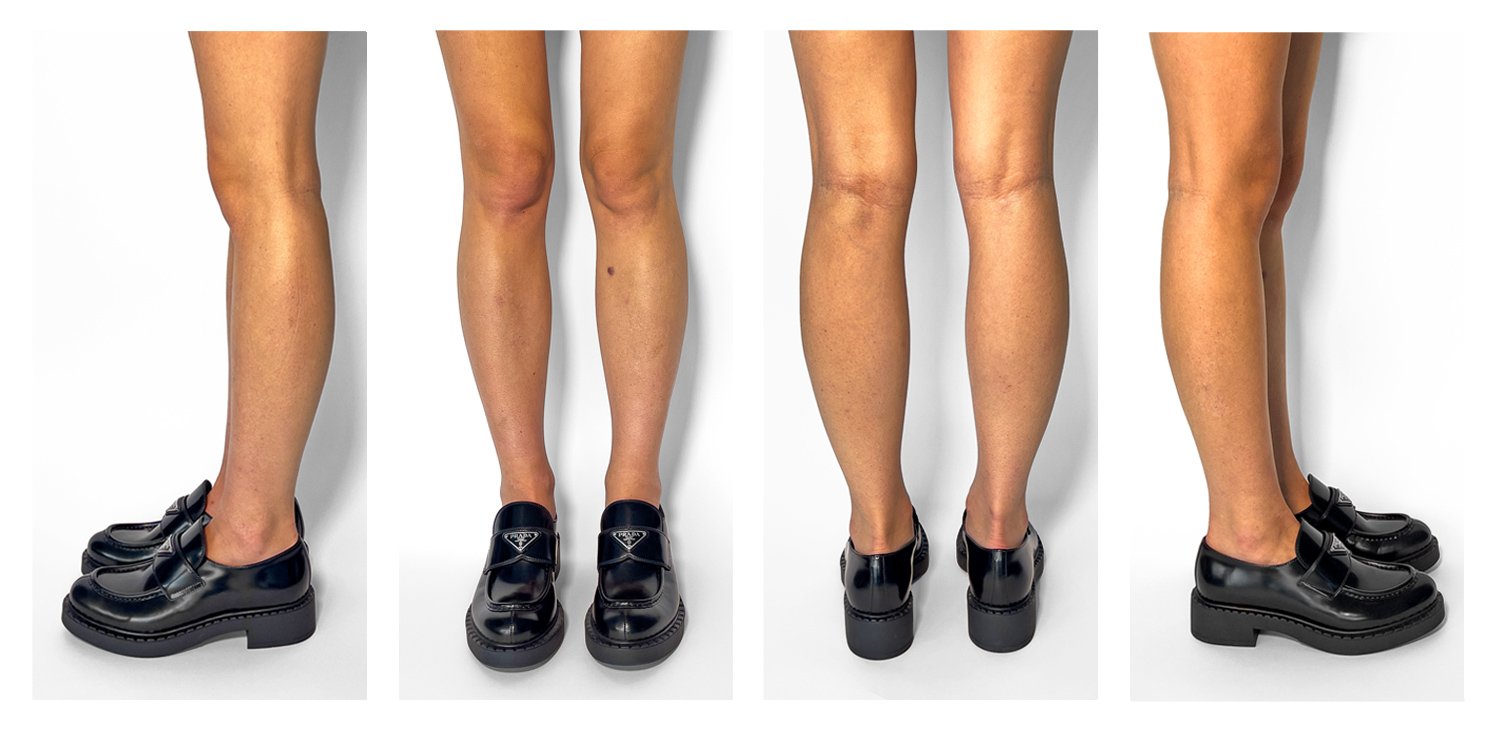 If you have narrow feet or slimmer feet, Prada's chunky loafers run a half size to full size big.
If you have wider feet, I'd recommend that you either take a half size down from your usual Prada size or, to be honest, buy a dupe because these shoes are tight and you might want to avoid them all together.
I wouldn't describe my feet as "wide," but I would say that they're regular, with my right side bigger/wider than my left.
… and whether it's to do with the weather or how much salt I've consumed, both my feet expand easily.
The brushed leather is stiffer than the drink you'll need to have while you try to figure out what size to take in these loafers.
… and you definitely need a shoehorn to put these shoes on.
What's the statute of limitations on stealing in New York? Because my shoehorn may have been stolen perpetually borrowed from Saks' shoe department in 2009…
Without socks, both my feet feel snug and my heels slip out while walking and they give my larger foot a blister on top.
With socks, my larger foot feels more snug, but still my heel slightly comes up while my slimmer foot's heel still slips out completely.
We'll get to how to combat this problem later on in this review, but for now…
Suffice it to say, I'm not a fan of how Prada brushed leather loafers fit.
---
You Might Also Be Into…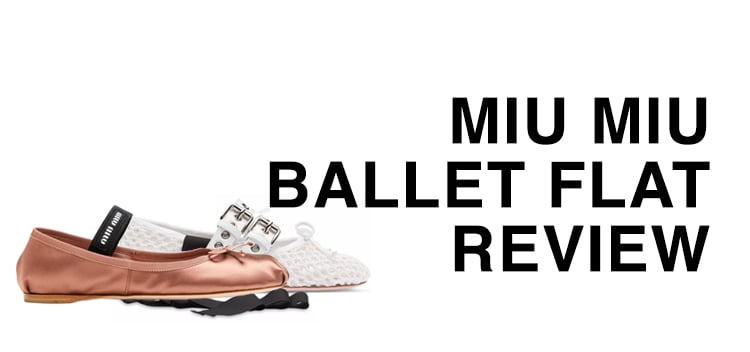 ---
Prada Loafers Dupe
Shoes are not an investment.
In a literal investment sense, resale value for designer shoes is generally bad.
… and you will not recoup what you spent if you decide to resell your new Prada loafers.
Just look at The Real Real or Vestiaire Collective — prices for these used Prada loafers are low.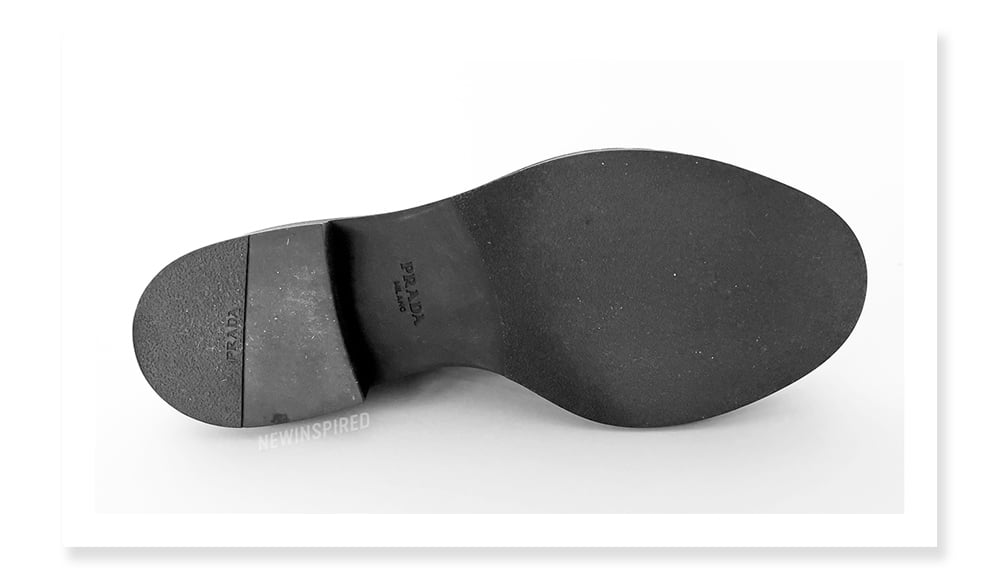 If you need a reference for an authentic pair's sole…
Sure, Prada loafers could be an investment if you wear them a lot.
… but, for $1,100 loafers, you'd have to wear them every single day for 3 years straight before your cost-per-wear is under $1/day.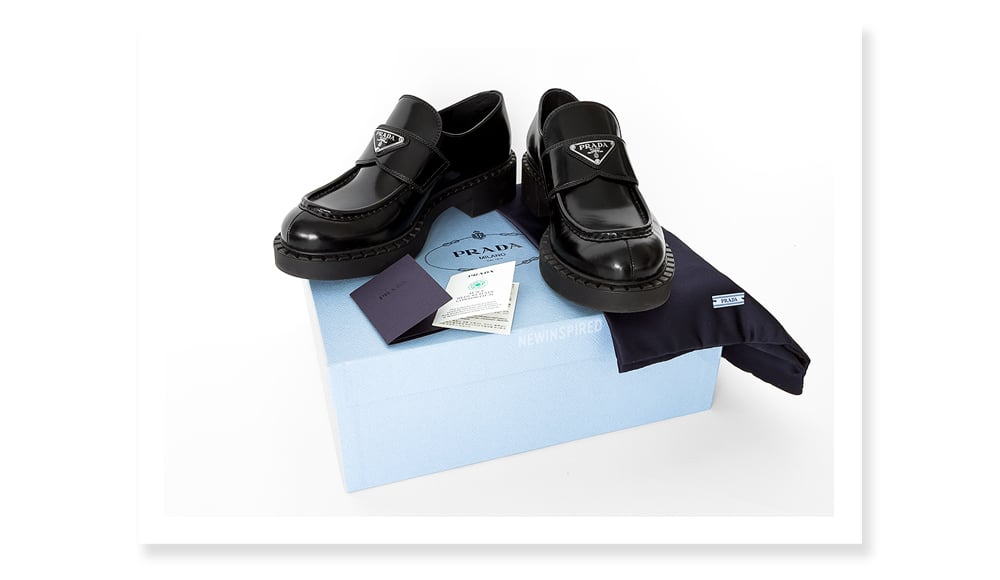 If you want the look, but don't want to deal with deal with weird fitting loafers or cost-per-wear math to assuage your spending "guilt" (although, no one should ever feel guilty about buying something as long as they aren't going into debt or using money that would be better served satisfying a basic need on Maslow's hierarchy of needs, and if they love the item in question), here are some great Prada loafer dupes…
---
Are Prada Chunky Loafers Comfortable?
Yes and no.
No
… because your heel will likely (and easily) slip out of your Prada loafers.
To combat the slipping issue, you can add a pair of heel pads and inserts.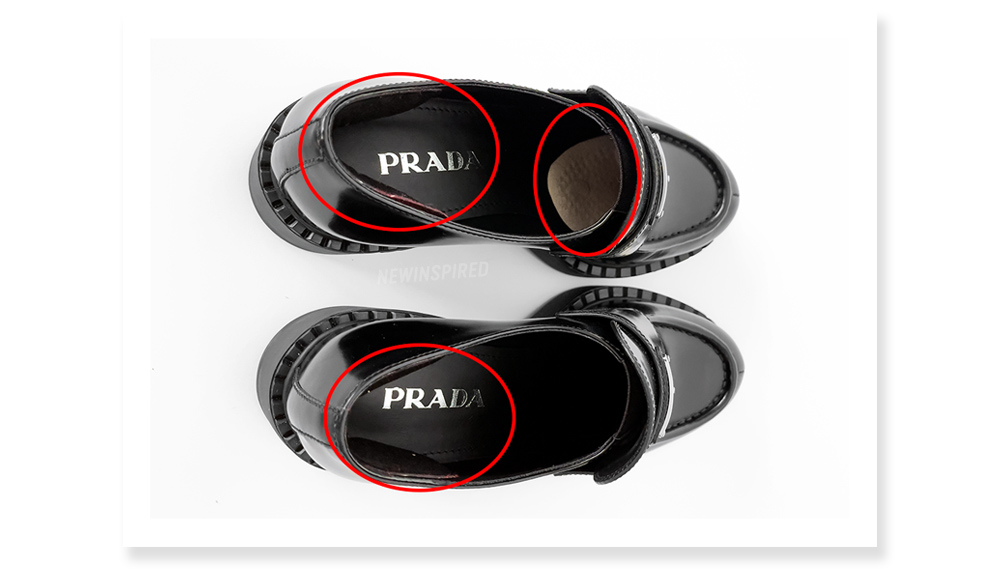 (The right pair of my Prada loafers cannot accommodate the foot ball cushion, as my right foot is a little bigger and they're too tight with them.)
I use these heel pads and foot ball cushions.
Once they're added…
Less slipping.
While you don't have to wear socks with Prada loafers…
Shown with inserts and without socks.
… if you've ever been the type of person to show your personality through your massive sock collection, it's your time to shine.
Shown with inserts and socks.
Yes
… because once the insoles/cushions are added, your foot is way more snug and doesn't slip out as easily.
However, I still can't figure out how comfortable my feet are while walking with the inserts and socks.
Shown with inserts and socks.
They almost feel too snug?
The jury is out on this one, especially bearing in mind that these stiff shoes could relax after wearing.
However, with inserts and without socks, they feel more comfortable, despite any top of my foot rubbing on my larger foot.
Shown with inserts and without socks.
---
You might also like…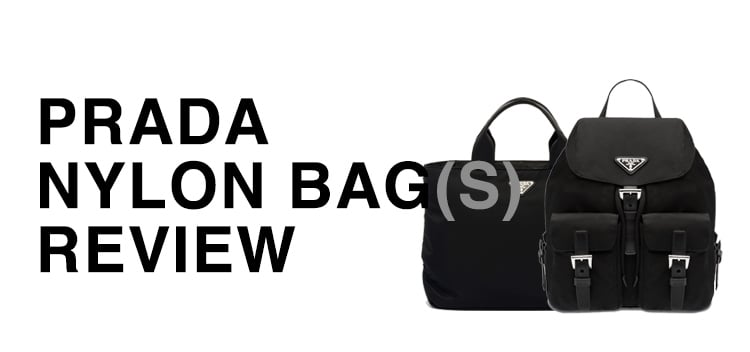 ---
Pros & Cons
Pros
–Cool: That's just about the only thing these loafers have going for them.
Cons
–Poor sizing: They're snug in the body of the shoe, but then…
–Slippage: Maybe this goes under "bad sizing," but it deserves its own spot on this list — the idea that they slip off your feet so easily makes one wonder if they should have just gotten the mule version instead, especially since…
–You need a shoe horn: They're so tight that you need one to easily get them on.
–Trendy: These chunky Prada loafers are not "timeless" loafers… they're cool, but don't confuse that with classic.
---
Frankly, I don't think you, me, or anyone needs these Prada chunky/Chocolate/Spazzolato/brushed leather/whatever-they're-called loafers.
The design is really cool.
… but, is that enough to justify the high price and slippage issues?
I'll leave that with you to decide.
Prada chunky loafers are available from Bergdorf Goodman, Neiman Marcus, Nordstrom, and Saks among other retailers from $1,100 USD.
You can take 15% off your first Neiman Marcus order, or 10% on Saks order, by signing up to their mailing list.
If you have any questions about these shoes, feel free to follow me on Instagram and send me a DM!
Note: newinspired uses affiliate links which costs you nothing… but means a lot to me. When you use these links, the money newinspired earns gets reinvested in blog content. Absolutely nothing on newinspired is "gifted" or sponsored, I purchase each item with my own money. Affiliate commissions are used to purchase new items to honestly & thoroughly review. If you found this review helpful, consider using them to support newinspired.
---
Prada Loafers On Sale?
… yeah, it's totally possible to save money on these chic loafers.