When I first saw One Teaspoon Bandit shorts, my first thought wasn't actually a thought. It was a noise. A groan.
Really, these are so trendy, high-waisted, torn, why the hell did my sister buy them?
Out of curiosity, I tried them on…
My groan turned to a sigh.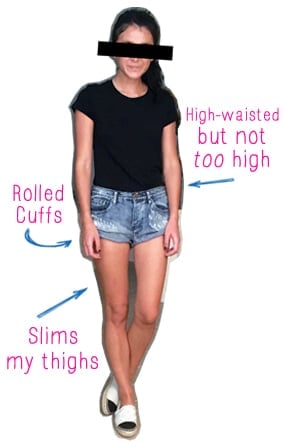 They slimmed my legs.
They didn't come up TOO high.
They felt like the most supportive, roomy, and comfy pair of denim shorts in the world.
… they were perfect.
Just like that One Teaspoon Bandits shorts had stolen my heart.
Jamie Blakey has made the perfect denim shorts for the summer. Somehow she just KNOWS how to cut a pair of denim shorts that make your legs look longer than ever AND how to make you feel SO comfortable.
I could stop this review of Bandit shorts right because here that's really all there is to know…
1- They make your legs look long
2- They're the most comfortable shorts you will ever wear
…