If you want my hierarchy of leisure wear…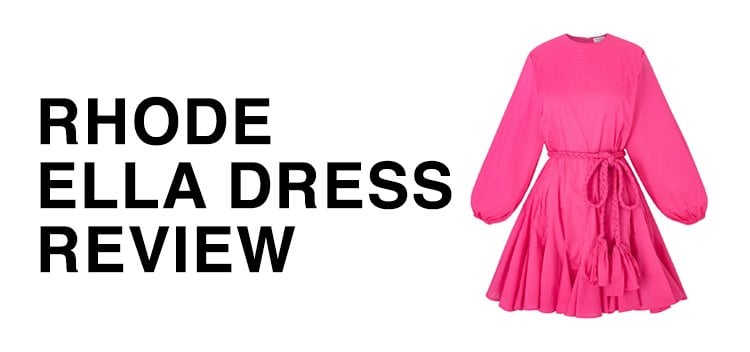 Athleisure < Sleepleisure < Resort wear
Your rank may differ, but big flowing dresses rule my hierarchy.
When you're on vacation, there's nothing easier or or more fun than to wear an "instant outfit" kind of dress.

The crown jewel of resort wear? Rhode.
Using silk or cotton for all their clothes, I knew this could be good — but was it?
Rhode Dress SIZING
For reference, I'm 5'5.75" and weigh 115-117 lbs.
My other sizes run below:
-US 2, in HVN or Reformation
-Small, Rag & Bone T-Shirts
-UK 8, in ALEXACHUNG
-FR 34-36, in Isabel Marant or Rouje
So you can judge the dress' opacity, I'm wearing black underpinnings…
My Rhode Ella Dress is a size small.
Here's how it looks without the belt…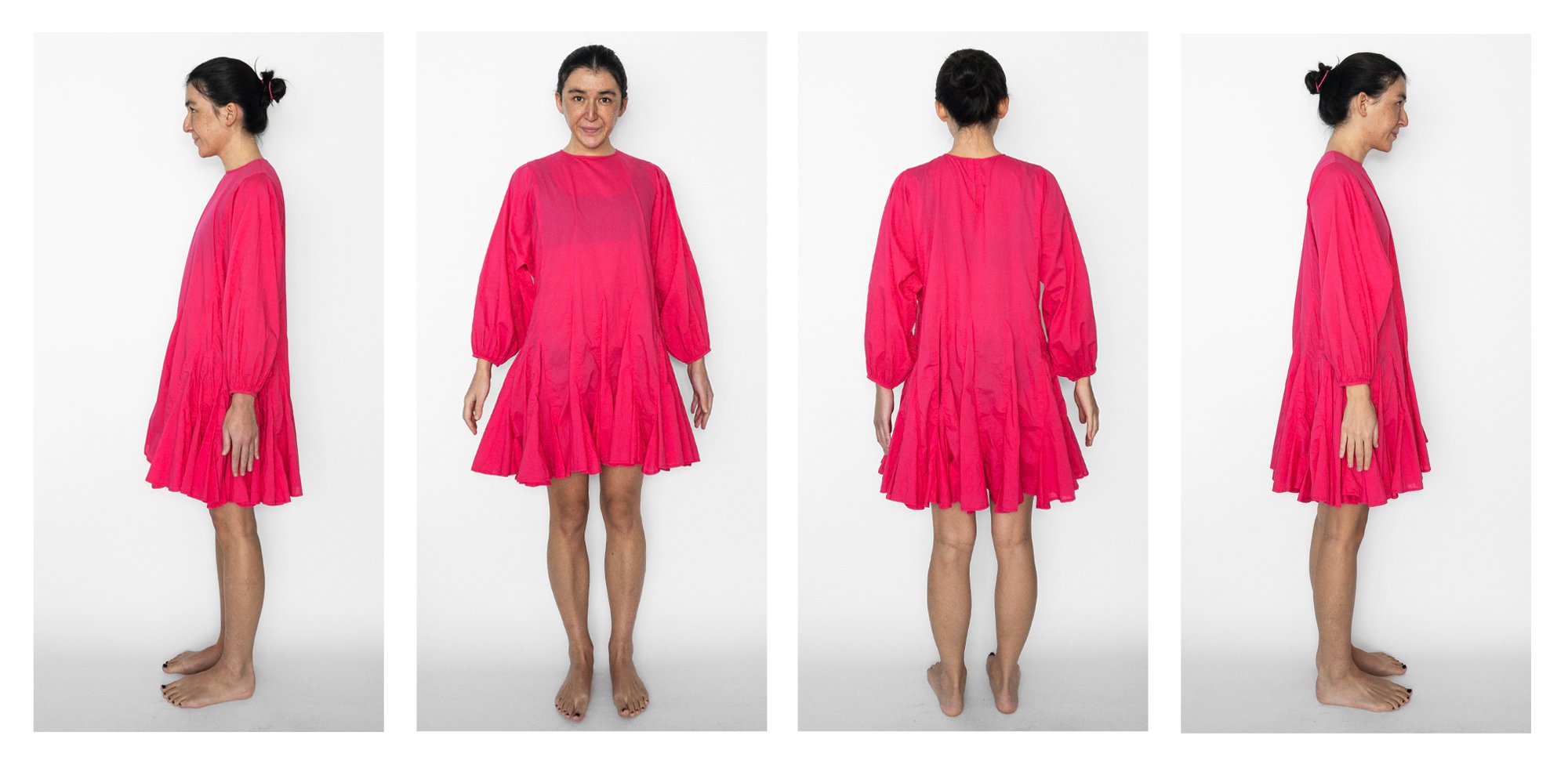 … and how it looks with the belt…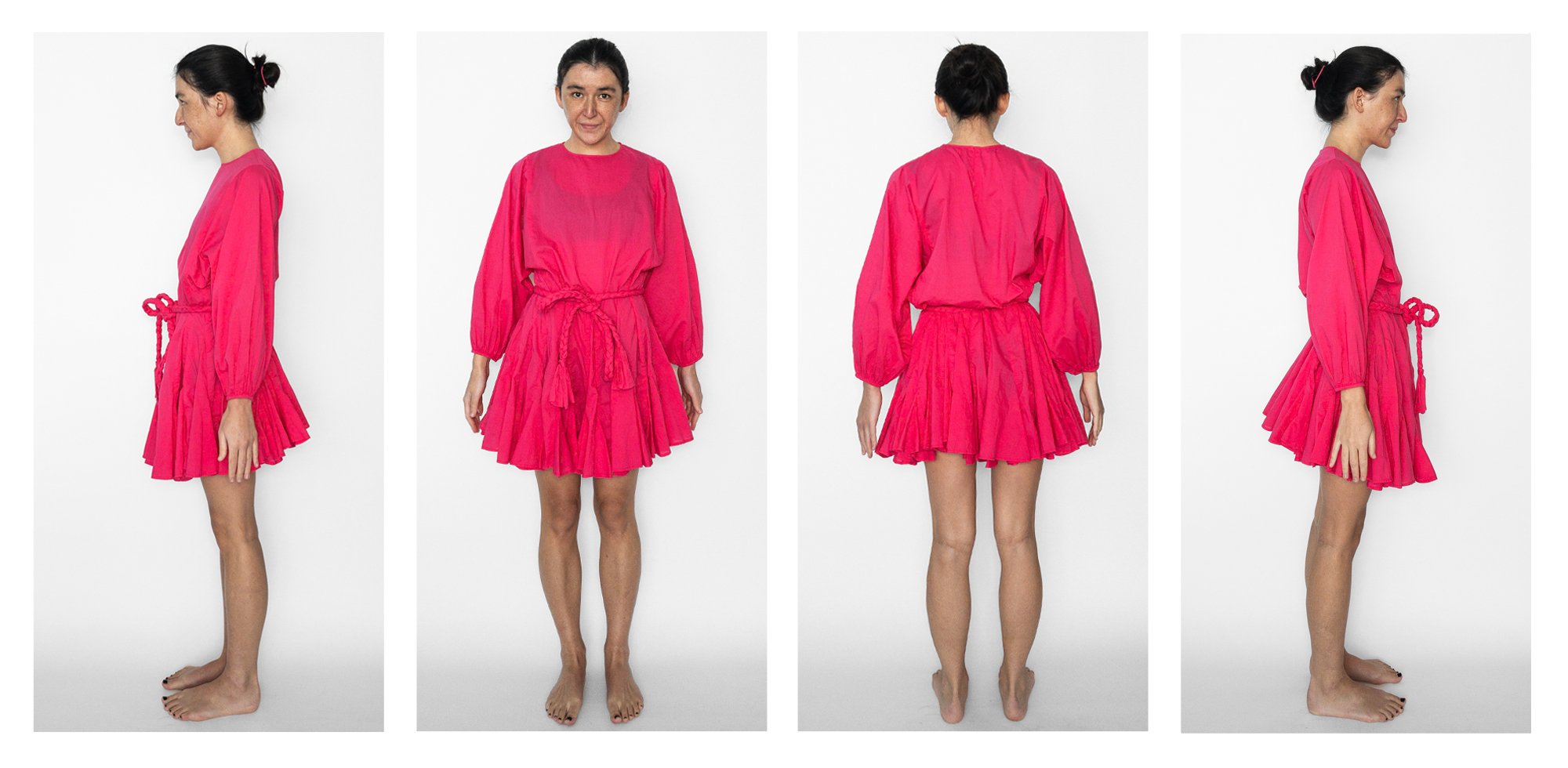 My Sleeper dresses are both a size small and fit me perfectly… so I figured that a size small in Rhode's voluminous Ella Dress would also work.
This Rhode dress definitely works in a size small.
It hangs evenly on my shoulders.
The sleeves are generous and voluminous.
… and the skirt is a big billowing and swirling piece of fun.
---
Impressions
Rhode's Ella dress is FUN.
… like I need to stress how fun by writing it in uppercase & putting it in bold.
It's poofy.
It's shocking pink.
It's flaring and raring to go.
… basically, it's Cyndi Lauper's "Girls Just Wanna Have Fun" in the form of a dress.
You can lean on the fun aesthetic and go all in or you can style it little more low-key… well, as low-key as a fuchsia puffy dress can be.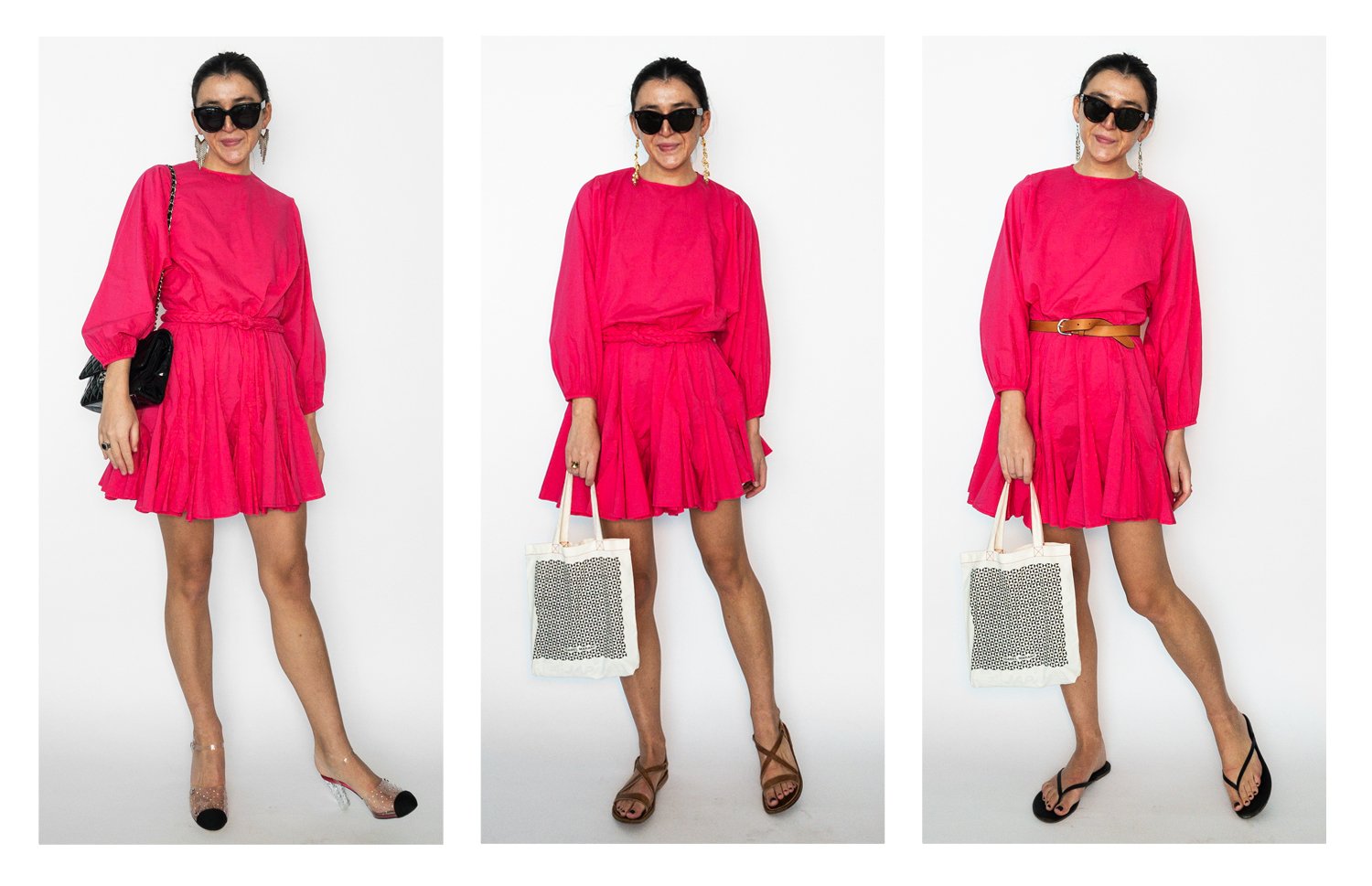 Left to Right: Chanel Mary Janes with Isabel Marant Freak Out earrings, a David Yurman ring, and a Chanel bag; K. Jacques sandals with ALEXACHUNG earrings and a tote bag; TKEES flip flops with an Isabel Marant Zap belt, Isabel Marant x H&M earrings, a vintage ring, and a tote bag.
---
PROS & CONS
Pros
–100% cotton: The label says "dry clean only," but online it says you can hand wash cold. I my sweet mum handwashed in cold water & air-dried and apart from some light puckering at the seams, it was totally fine.
–Detachable belt: Comes with a matching braided belt from the same material.
–Elastic cuffs: Wear it with the sleeves pushed to your elbows or around your wrists.
–Godets: The skirt of the dress has "godets," that are basically these triangles to ensure that the skirt flares and swirls.
Cons
None
---
With muted accessories during the day or play it up at night with…
Either way, Rhode's Ella dress is a big ol' ball of fun.
… and isn't having fun what fashion is all about?
You can find Rhode's Ella dress at Revolve, Saks, or Shopbop, or from any of the retailers below…
Note: newinspired uses affiliate links which costs you nothing… but means a lot to me. When you use these links, the money newinspired earns gets reinvested in blog content. Absolutely nothing on newinspired is "gifted," I purchase each item with my own money. Affiliate commissions are used to purchase new items to honestly & thoroughly review. If you found this review helpful, consider using them to support newinspired.
---
YOU MIGHT ALSO BE INTERESTED IN…