"Summer in the city
Means cleavage, cleavage, cleavage
And I start to miss you, baby, sometimes."
-Regina Spektor, "Summer In The City" (2006)
You know that 32°C/90°F kind of summer weather?
When it's so humid and so sticky that all you want to do is wear (close to) nothing and call it a day?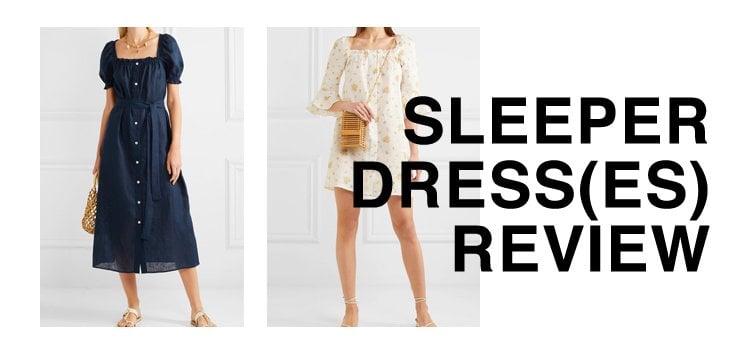 The kind of day where the heat (seemingly) melts the trash and your fingers (seemingly) expand twice their size (is that just me?).
Yeah, those days.

Remembering those sweltering days & with a recent trip to NYC planned, I realised my usual silk dresses weren't going to cut it.
Silk + buckets of sweat = no bueno.
I needed something that breathes, something easy to wear and something with more space.
Something like Sleeper's dresses…
SLEEPER DRESS SIZING
For reference's sake, I'm 5'5.75" and weigh 115-118 lbs.
I give this information because sometimes it's helpful to gauge your size against.
My sizes run below:
-US 2, in HVN or Reformation
-Small, in T-Shirts
-UK 6-10, in ALEXACHUNG or RAEY
-FR 34-38, in Isabel Marant or Rouje
For a dress that's slightly unshapely, I still wasn't sure about sizing.
Net-A-Porter's models wore a size extra-small in the Brigitte Dress, while Shopbop's model was in a size small.
I ordered Sleeper's Brigitte dress in a size small.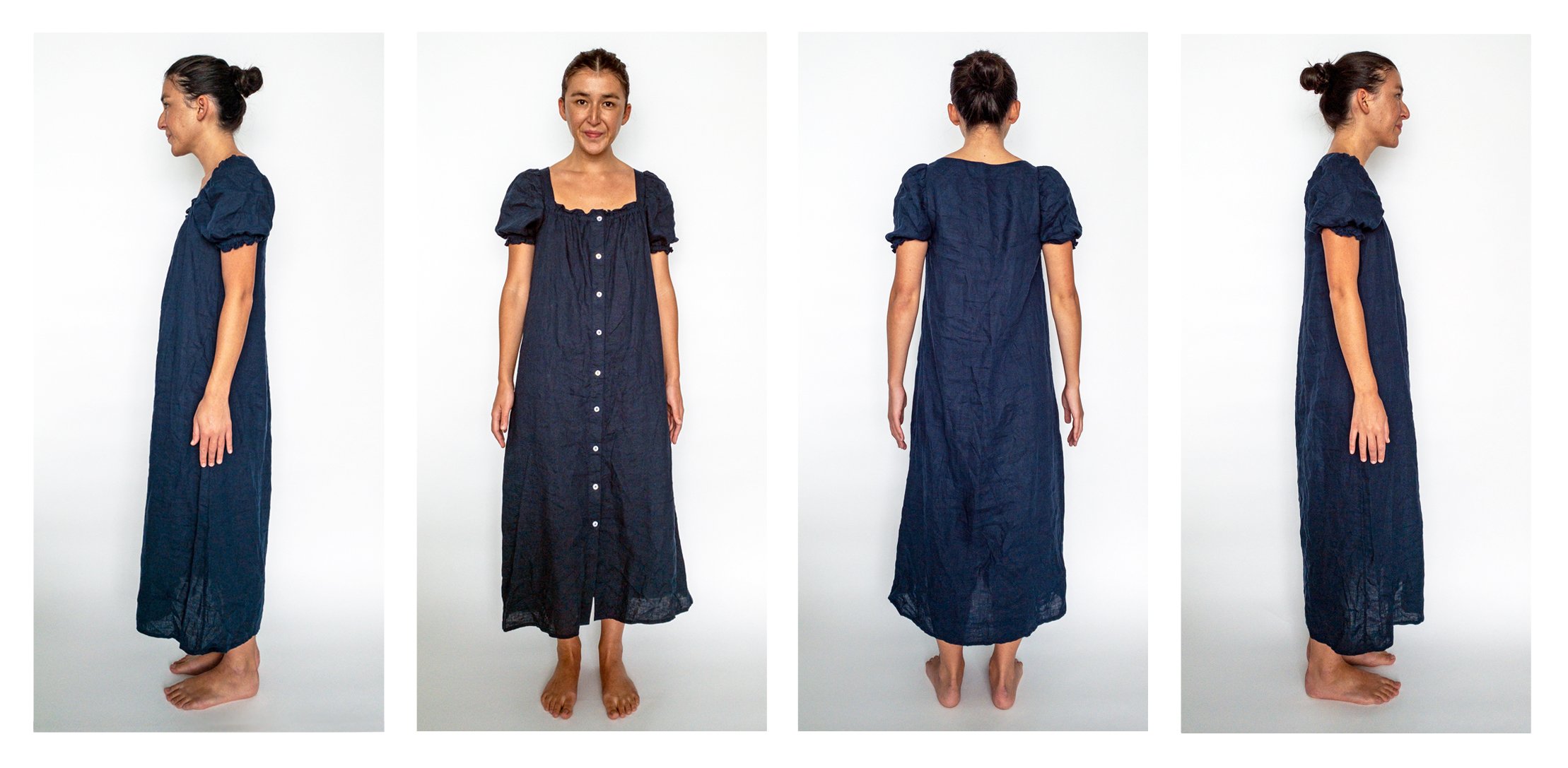 Afterall, my NY restaurant "must visit" list was longer than my trip, so a little bit of extra space couldn't hurt…
The sleeves were not as "poofy" as I thought they'd be — I thought they'd be unwearably poofy.
The shape was not as shapeless as I thought it'd be — I thought it'd totally hide my figure.
The length was not as long as I thought it'd be — I thought I'd trip on the hem.
It's been a minute since I've immediately picked up the manicure scissors to cut the tags off a dress.
Within a week, I was in New York and compulsively indulged my deluge — I same-day ordered Sleeper's Jane dress from Net-A-Porter, also in a size small.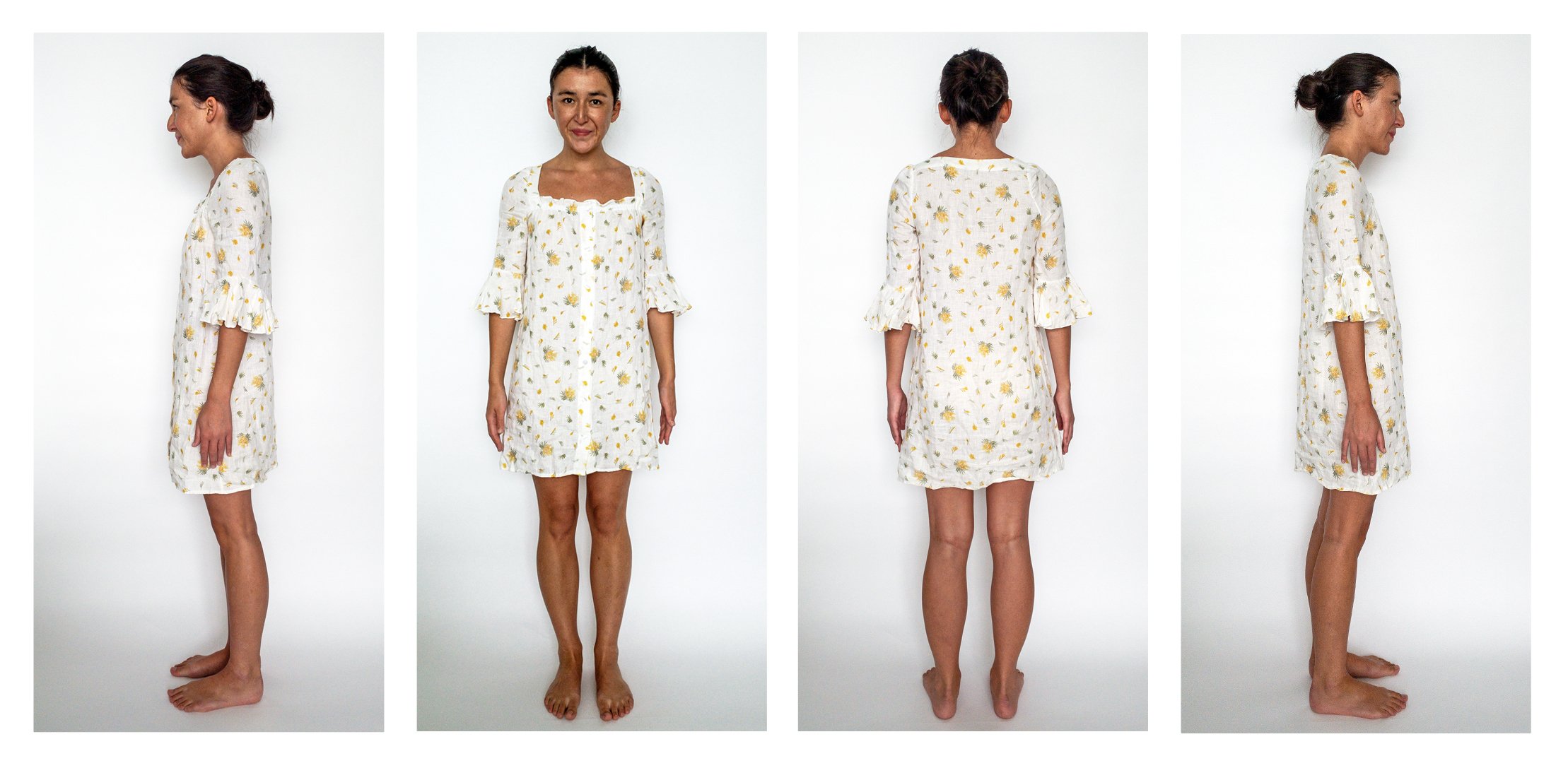 Maybe it was having just seen Once Upon a Time… In Hollywood, mesmerized by Margot Robbie's portrayal of Sharon Tate…
… or maybe the city's heat just got to me — but another Sleeper linen dress happened.
Either way, at half the length, the Jane dress adds a lot to my burgeoning collection.
---
IMPRESSIONS
Sleeper:
It's a brand based out of Ukraine by two friends, but 80% of sales come from America.
It's sleepwear, but it's "sleepleisure."
It's a "man repeller's" day dream, but the styles wake you up.
When it's as humid as a real jungle outside, all you want is a dress that you can throw on and go.
A dress that you can literally wake up in after a mid-afternoon midsummer cat nap, brush your teeth and pop out for early drinks with friends in.
They're slightly retro, but in a modern way.
They're comfortable, but don't look overly leisurely.
They're heralded as an it-dress, but aren't showing any signs of stopping.
View this post on Instagram
View this post on Instagram
---
PROS & CONS
Pros
–All Natural Fibres: All garments are either 100% linen or 100% cotton, i.e. ideal for humidity.
–Unbelievably Comfortable: Really hides all matter of sin (read: steak tartare & heaps of french fries).
–Unbelievably Effortless: Throw on some hoop earrings and slip on your most comfortable shoes — Sleeper's dresses are the cornerstone of any easy summer outfit.
Cons
–Could Use Pockets: Every time I wear this dress, I always think there will be pockets — there aren't.
---
Five years ago, I left New York City's sweltering summers.
I kicked and screamed and would have done anything to stay— at the time, I was Samson and same-day Net-A-Porter deliveries was my flowing hair.
Five years later, my summers have been traded for the Bay Area's more reasonable temperatures.
I haven't kicked or screamed nor would I do anything to change it — at this time, I don't miss what was anymore.
… and yes, Sleeper's dresses work just as well, and maybe even better, from here.
Sleeper dresses are available from Shopbop (take 15% off your first order), Net-A-Porter or Saks (take 10% off your first order) starting at $220 USD.
Note: newinspired uses affiliate links which costs you nothing… but means a lot to me. When you use these links, the money newinspired earns gets reinvested in blog content. Absolutely nothing on newinspired is "gifted," I purchase each item with my own money. Affiliate commissions are used to purchase new items to honestly & thoroughly review. If you found this review helpful, consider using them to support newinspired.
YOU MIGHT ALSO BE INTERESTED IN…