I've been thinking a lot about how to start my RIXO dress review…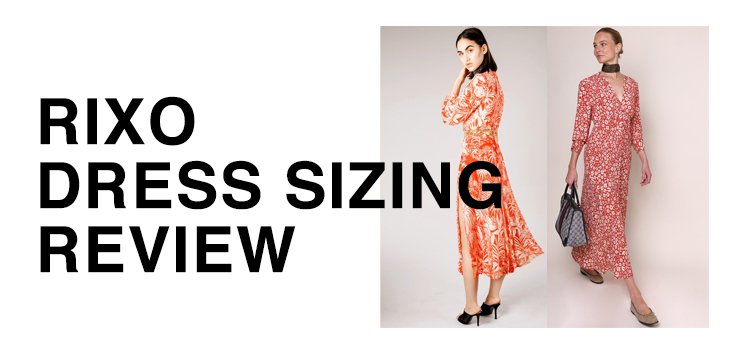 I've been deliberating writing about what makes an A+ summer dress.
I've been wavering about starting it with a ramble about who's behind the label.

… but, this is the best way to kick off this review:
RIXO has been on my radar for a while.
Their prints are incredible and I love a sweet sundress… but I wrote them off as being a little too expensive, a little too long, and a little too London's-answer-to-Réalisation Par.

… but, I'm taking all of those pre-conceived notions back and instead shout this from the rooftop…
THIS IS ONE OF MY FAVOURITE DRESSES OF ALL TIME.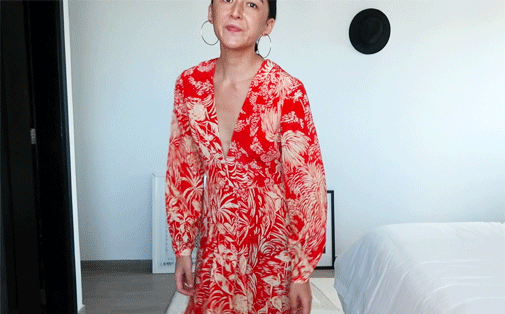 RIXO thrives off a super subtle & inherent English 70's vibe that every Brit has in them and that every non-Brit wants… yes, even the Queen has it. I mean, she has Knighted so many rockstars, no?
The moment I slipped my Camellia dress on, I got it. I got why RIXO is more expensive and I completely get how they are different from Réalisation Par…
---
RIXO SIZING
For reference, I'm 5'5.75" and weigh 115-117 lbs.
For comparison, here are some sizes I normally take:
-US 2, in HVN or Reformation
-Small, in T-Shirts
-UK 6-10, in ALEXACHUNG or RAEY
-FR 34-38, in Isabel Marant or Rouje
My Camellia dress (c. 2017) is a size SMALL.
Note: This was before RIXO expanded their sizes to include XXS-3XL.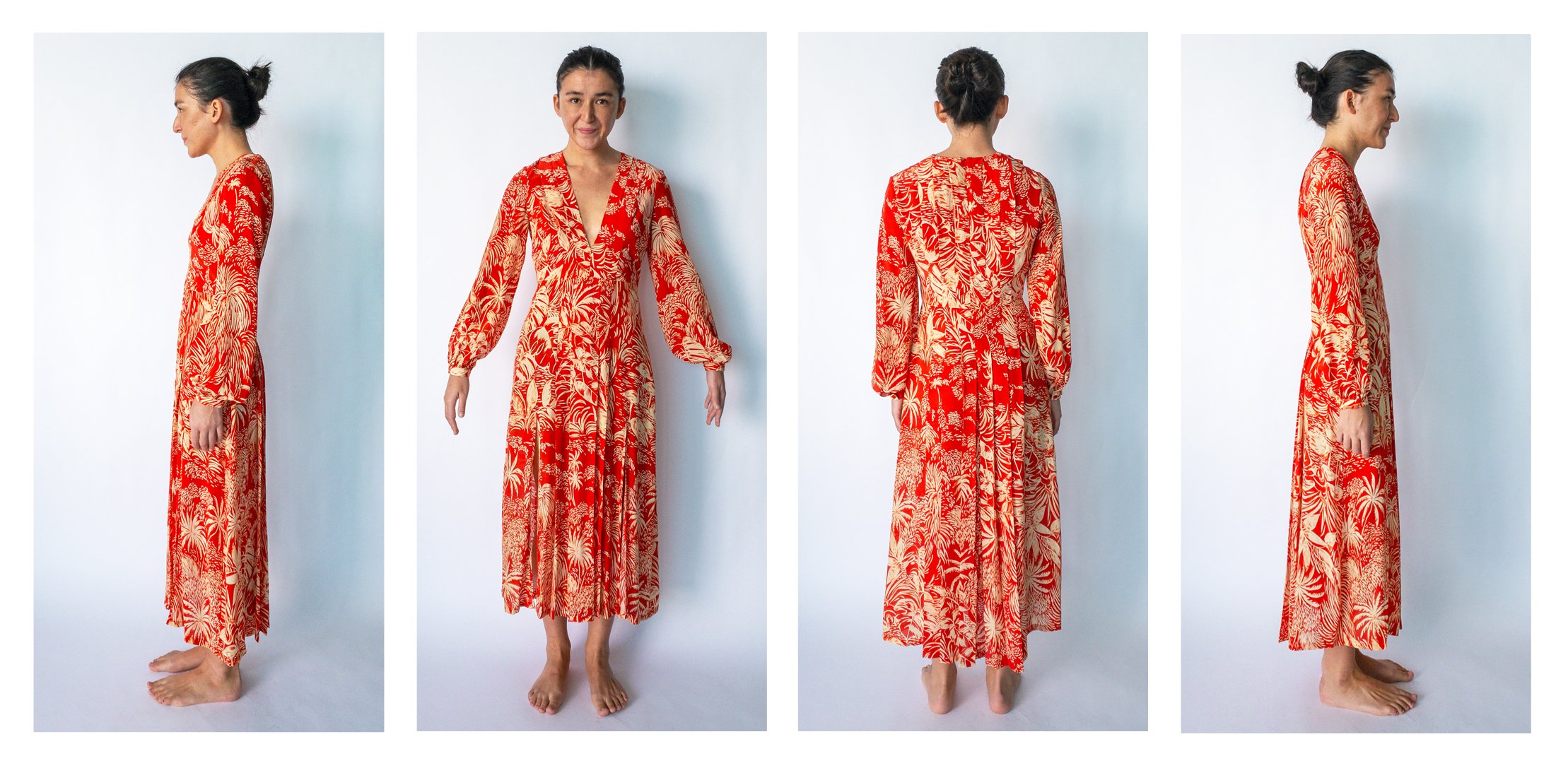 RIXO's size small fits me perfectly. There are no two ways about. I don't even know how to describe it better than that; just perfectly.
What looks like a midi-dress on a model turns into an almost maxi dress on my slightly shorter frame. But the side slits help me avoid getting caught up and tripping.
Ohhhhh, the side slits… Let's talk about them.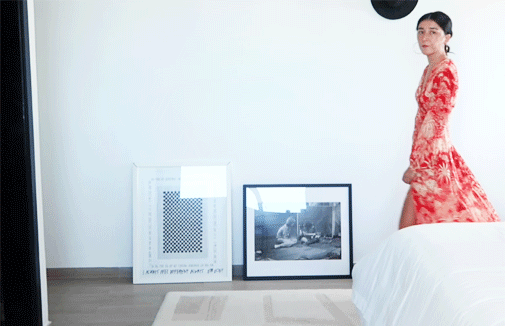 The side slits make the Camellia dress a non-basic vacation dream.
The side slits make the dress less Oxford garden party and more Carnaby Street.
---
For RIXO's Katie dress (c. 2021/22), in Clover Brick, I took a size XS.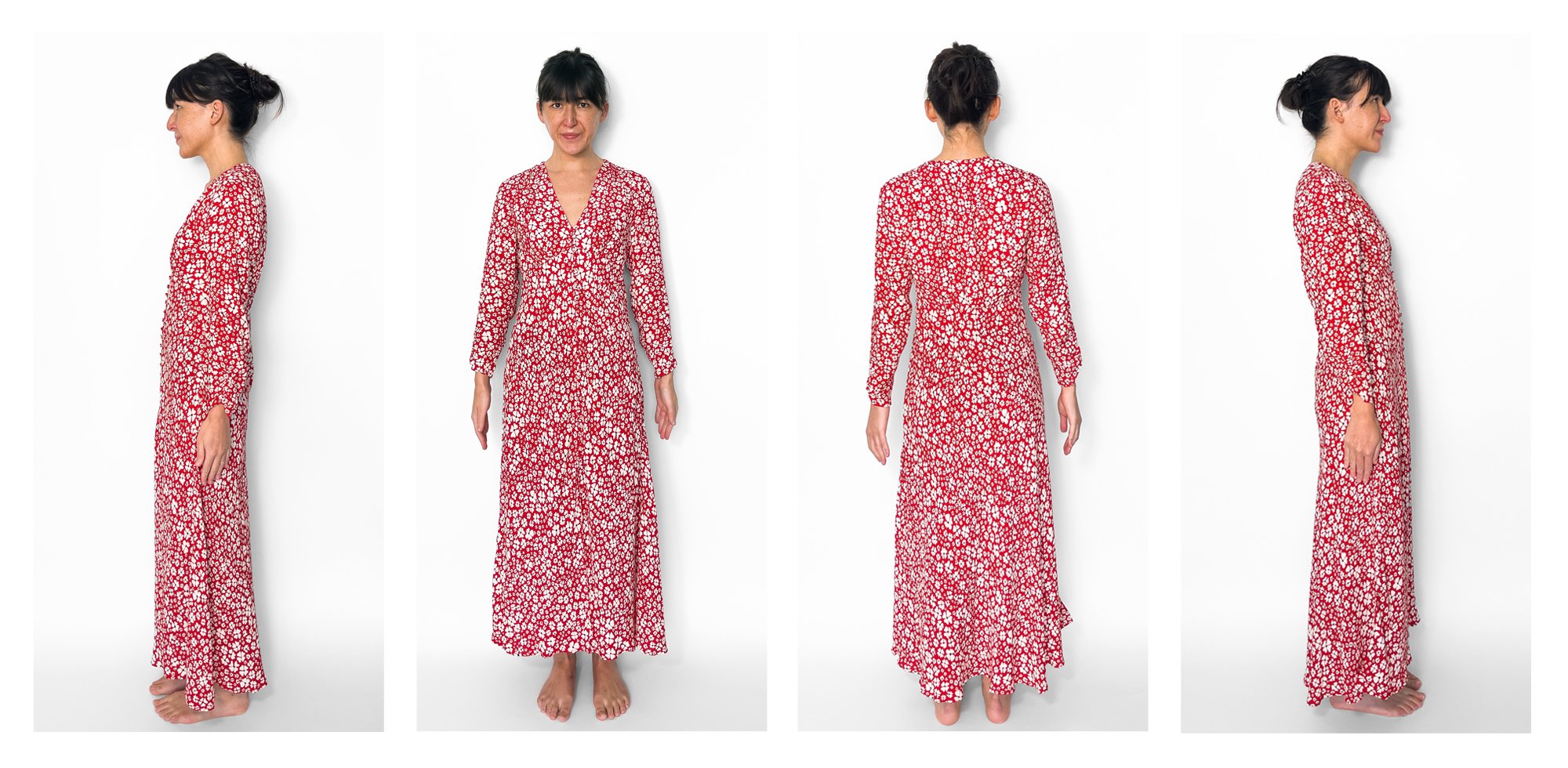 It's unclear if sizing has changed since RIXO has expanded their size offerings.
… because this dress is slightly loose in a size XS — which is weird, because I'm definitely not a size extra-small.
While I'm not keen that this one is just over $300 USD for 100% viscose, it is still impeccable made.
The clover print is what made me buy it. It's hard to argue that the print is based on a vintage dress Kate Moss wore in 2007.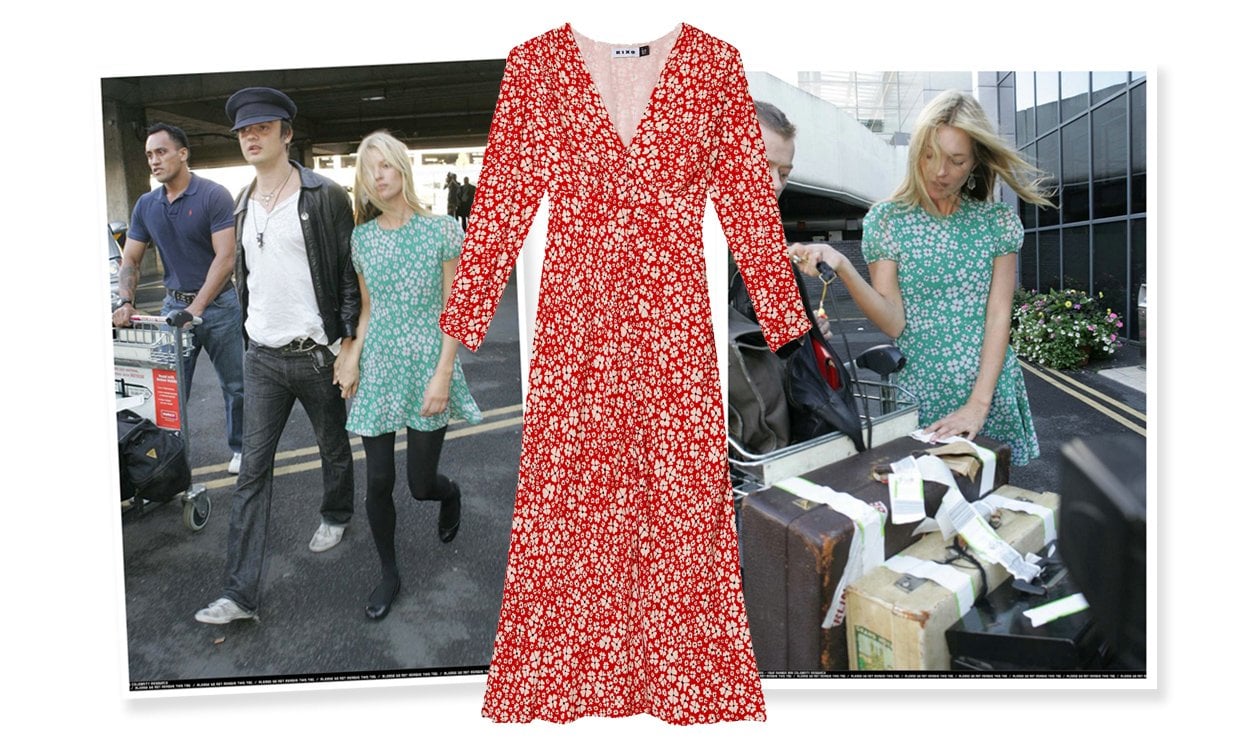 The shape of the dress is also what led me to purchase it. It's also hard to argue that it isn't entirely inspired by vintage Ossie Clark dresses (like my wedding dress!).
With a side zip, functional buttons (like a plate of food, everything on a dish dress should serve a purpose), and stretchy sleeves, the Katie dress is close to perfection.
---
PROS & CONS
Pros
–Side slits: The Camellia dress' seriously make the dress look unreal on.
–Instant outfit: All you have to do is add your shoes… and maybe a pair of hoops!
–How it moves when you walk: You look otherworldly in this dress when you walk in it. It just flows behind you like a superhero's cape.
–Prints: The Camellia's was called "red Oriental," dodgy name, but amazing print, while the Katie's vintage clover print is the kind of print I've always wanted.
Cons
–Viscose: The majority of RIXO's dresses are now made from viscose which really does not feel as good on your body or as luxurious and inspiring as silk.
–Price: I'm not at the point in my life where I can regularly spend $400 USD on multiple Camellia dresses.
I do understand why RIXO is so expensive. To begin with, exchange rates from the pound. Then there's the import duties. Then there's the fact that the dress is lined, has pleats, is quality, and is incredibly well designed/engineered.
When I compare it to other dresses-at-the-$200-price-point's quality, it is actually $200 better.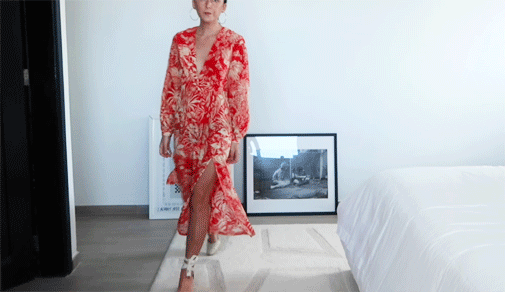 ---
You feel like a 1970's upper class beach babe who is a cigarette away from becoming a someone's muse when you wear this dress…
You feel like Bianca Jagger…
… and isn't that the dream?
RIXO stockists include Harvey Nichols, Net-A-Porter, Nordstrom, Selfridges, and Shopbop (where you can save 15% on your first order) amongst a few others.
PRO TIPS:
-Save 15% off your first order (and receive free international shipping) if you purchase on Shopbop.
-While their styles and prints are timeless, RIXO clothes go on seasonal sale.
-Not all of their dresses are 100% silk — if fabric composition matters to you, check before you purchase.
YOU MIGHT ALSO BE INTERESTED IN…