For me, it means something to know who or what inspired a piece I plan to wear…
Manolo Blahnik BBs were named after Brigitte Bardot — I dig her French flare and in turn can adopt un peu de son attitude in my outfits.
… but who are Jimmy Choo Romy heels named after?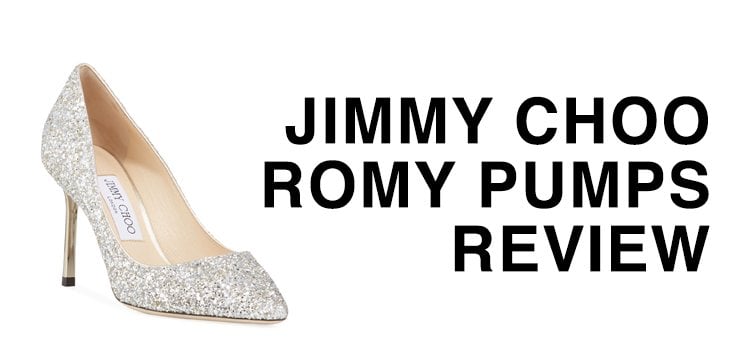 This is a 100% conspiracy (reached out to Jimmy Choo's PR and didn't get a response), but I'd assumed they're named after Romy Schneider.

A poised woman, who despite some troubles in the 70's had never ending style and grace.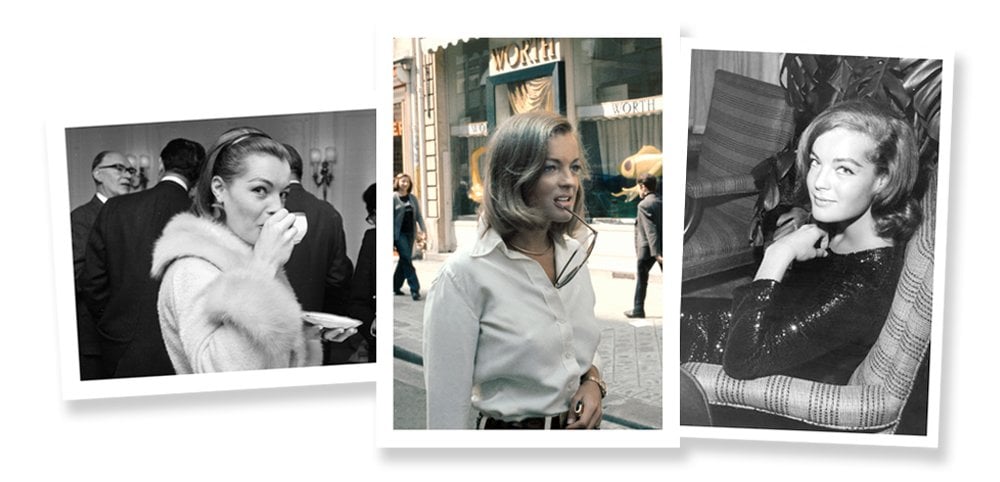 Wanting to get closer to closing this conspiracy, I ordered a pair of Jimmy Choo Romy pumps, promptly put them on, and hit play on Schneider's film, Sissi.
Here's what I learned about Jimmy Choo's Romy pumps, while watching a Romy Schneider movie…
JIMMY CHOO ROMY SIZING
For comparison, my other shoe sizes run:
-Adidas Stan Smiths, US 8
–Chanel Shoes, FR 39
–Christian Louboutin, IT/EU 39.5
–Golden Goose, IT/EU 39
–Hermès, FR 39
–Isabel Marant, FR 39-40
-Nikes, US 8.5
–Repetto, FR 39.5
My Jimmy Choo Romy Glitter 85 heels are a size IT/EU 39.5.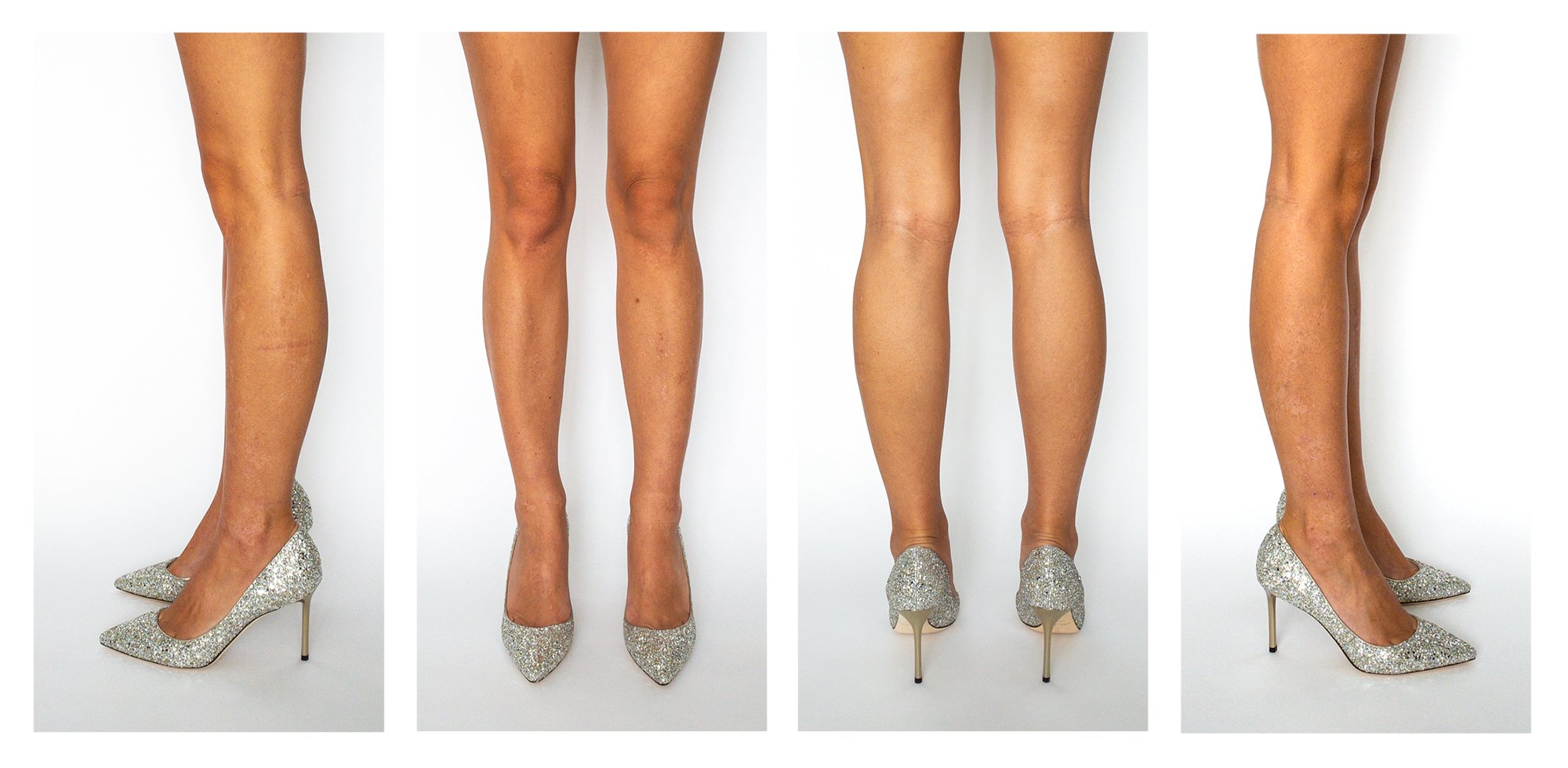 They're half a size up from my Manolo Blahnik BBs and the same size as my Louboutins.
Since I'm usually a IT/EU or FR 39, Jimmy Choo Romy pumps run a half size small — so take half a size up.
While my Louboutins and Manolos are quite easy to walk in…
… somehow, these Jimmy Choo Romy pumps are even easier to walk in.
When I walk in them, I feel like I'm floating like a Disney princess… maybe it's how they're made or maybe it's the magic in the glitter.
Either way, the Romy Glitter heels feel and fit like a Sissi Cinderella daydream.
---
IMPRESSIONS
In a review for another Romy Schneider movie, the New York Times described her performance like this…
It is found there by his wife, Anne, played with heart-stopping capriciousness by Romy Schneider, who was never lovelier and who is capable of distracting everyone in the film, and the audience above all, from whatever grave political matters are afoot.
The bold parts are how I would also describe Jimmy's Romy pumps.
Heart-stopping, capricious, lovely little pumps.
… that are also (surprisingly) super easy to style.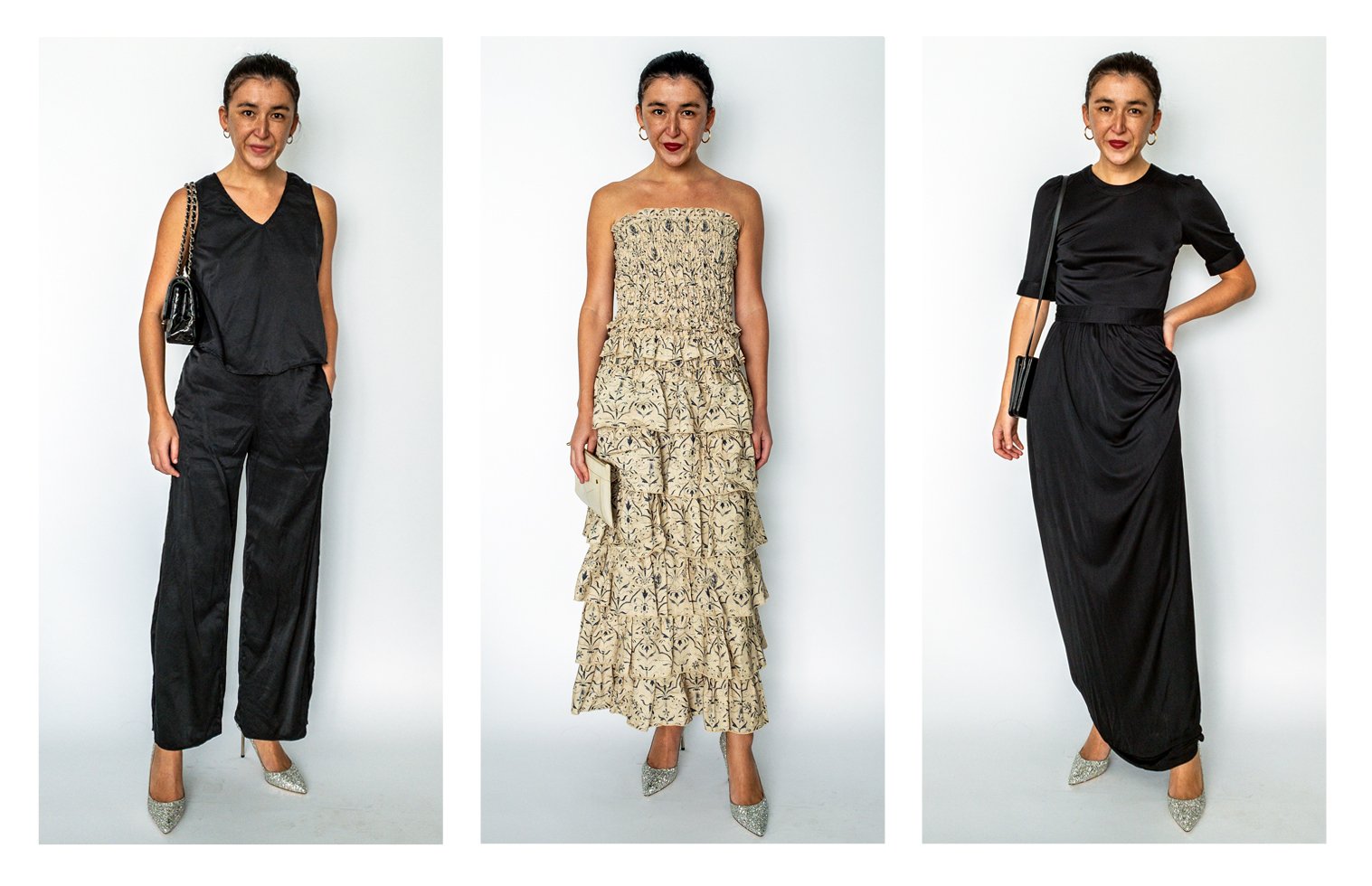 Left to Right: Lunya Silk Set with David Yurman hoops and a Chanel bag; SIR the Label dress with Jennifer Fisher x Goop hoops and an Yves Saint Laurent clutch; G. Label dress with Jennifer Fisher x Goop hoops and a Celine Small Trio.
---
PROS & CONS
Pros
–Easy to walk in: For a 3.3" heel (85mm), they're even easier to walk in than my 85mm Louboutins.
–Comfortable: No pinching anywhere!
Cons
Other than the fact that I probably won't have the opportunity to wear these shoes as much as I'd like to… there are no cons to report.
---
Is it just a coincidence that the same year Romy passed away, Jimmy Choo began his studies in London??
Or is it just a coincidence that Germany (apparently) didn't like that Romy adopted France as her home instead of Deutschland, kind of like how Jimmy adopted London as his home instead of Malaysia (admittedly, idk what Malaysia thinks about that)???
Who knows for sure if Jimmy Choo's Romy pumps are named after this classic German-French actress.
… but I do know for sure that these pumps are subtly sexy, demure, and everlasting — even in sparkling glitter.
Jimmy Choo Romy pumps are available starting at $595 USD from a wide variety of retailers, my exact Jimmy Choo Romy 85 Glitter Pumps are from Neiman Marcus for $675 USD. For the best selection, check out Net-a-Porter, Neiman Marcus, Nordstrom, or Saks.
Note: newinspired uses affiliate links which costs you nothing… but means a lot to me. When you use these links, the money newinspired earns gets reinvested in blog content. Absolutely nothing on newinspired is "gifted," I purchase each item with my own money. Affiliate commissions are used to purchase new items to honestly & thoroughly review. If you found this review helpful, consider using them to support newinspired.
---
YOU MIGHT ALSO BE INTERESTED IN…