During lockdown, my then-boyfriend/now-husband asked what I thought about buying a ranch in Montana and I was like "uhhh…"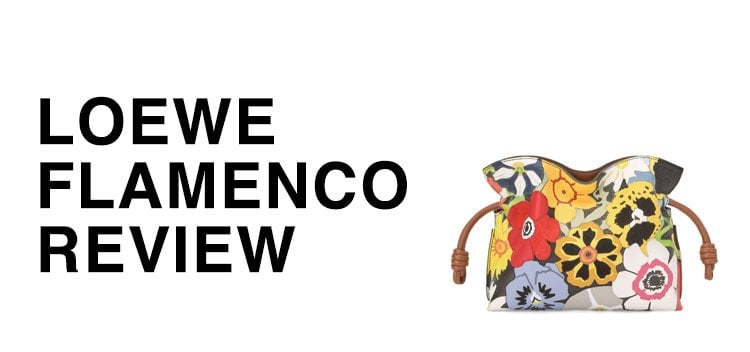 … but then I was like "well, I always wanted to take up gardening."

By "take up gardening," I mean buy potted flowers, realise I did not dig the hole big enough, pathetically plant them, try to dig a bigger hole to accommodate them, plant them again, then have him walk by and note that I didn't plant them deep enough, and then ask him to dig a bigger hole and replant them (under my supervision).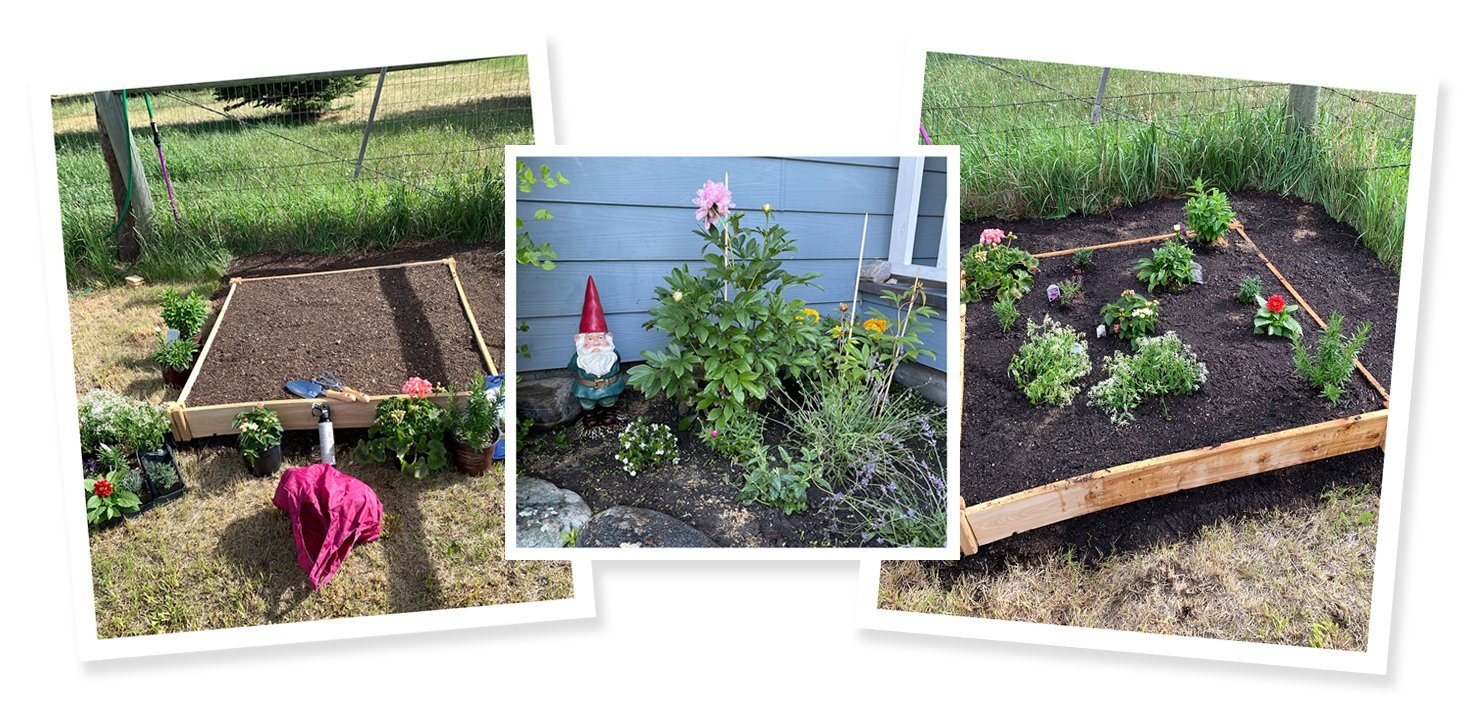 Anyways, we bought the ranch, I we planted flowers, then fall came around and all my flowers were husks of the summer past, I began to miss seeing these bright beacons around my new house.
… then I saw this Loewe Flamenco bag that was adorned with a whole bed of pansies, anemones, and other flowers that I could never successfully grow from seed.
Let's go down the rabbit flower hole and see how this mini Loewe Flamenco bag is…
---
Loewe Flamenco Bag SIZING
For reference, I'm 5'5.75."
… and for comparison here's how some other bags look on my frame:
–A.P.C. Mini Demi Lune
–Celine Small Trio
–Chanel Classic Handbags
–Isabel Marant Maskhia Bag
–Telfar Shopping Bags
–The Row Ascot Bag
Here's how my Loewe Flamenco mini bag looks on me when it's worn as a clutch…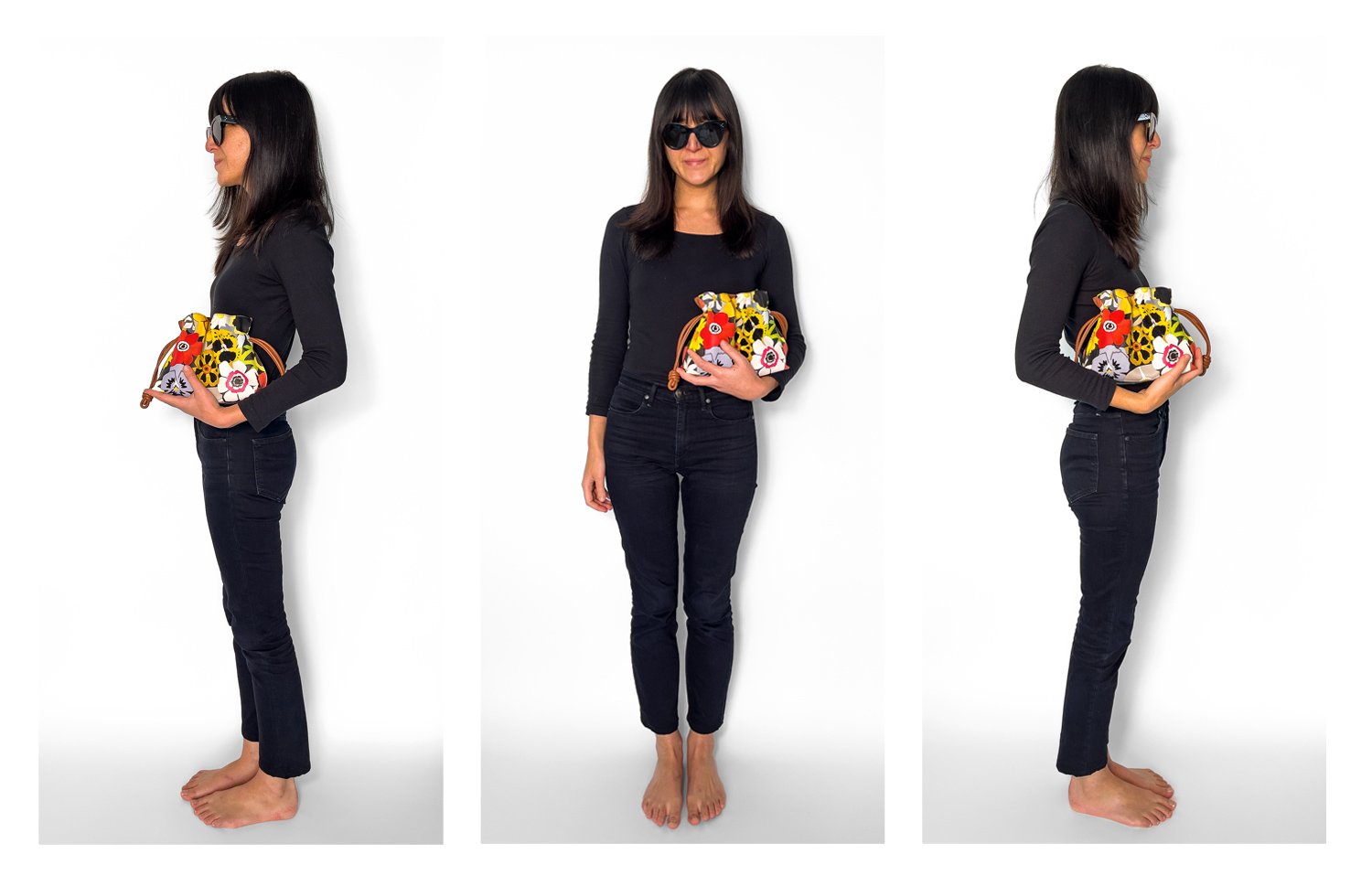 … and as a shoulder bag: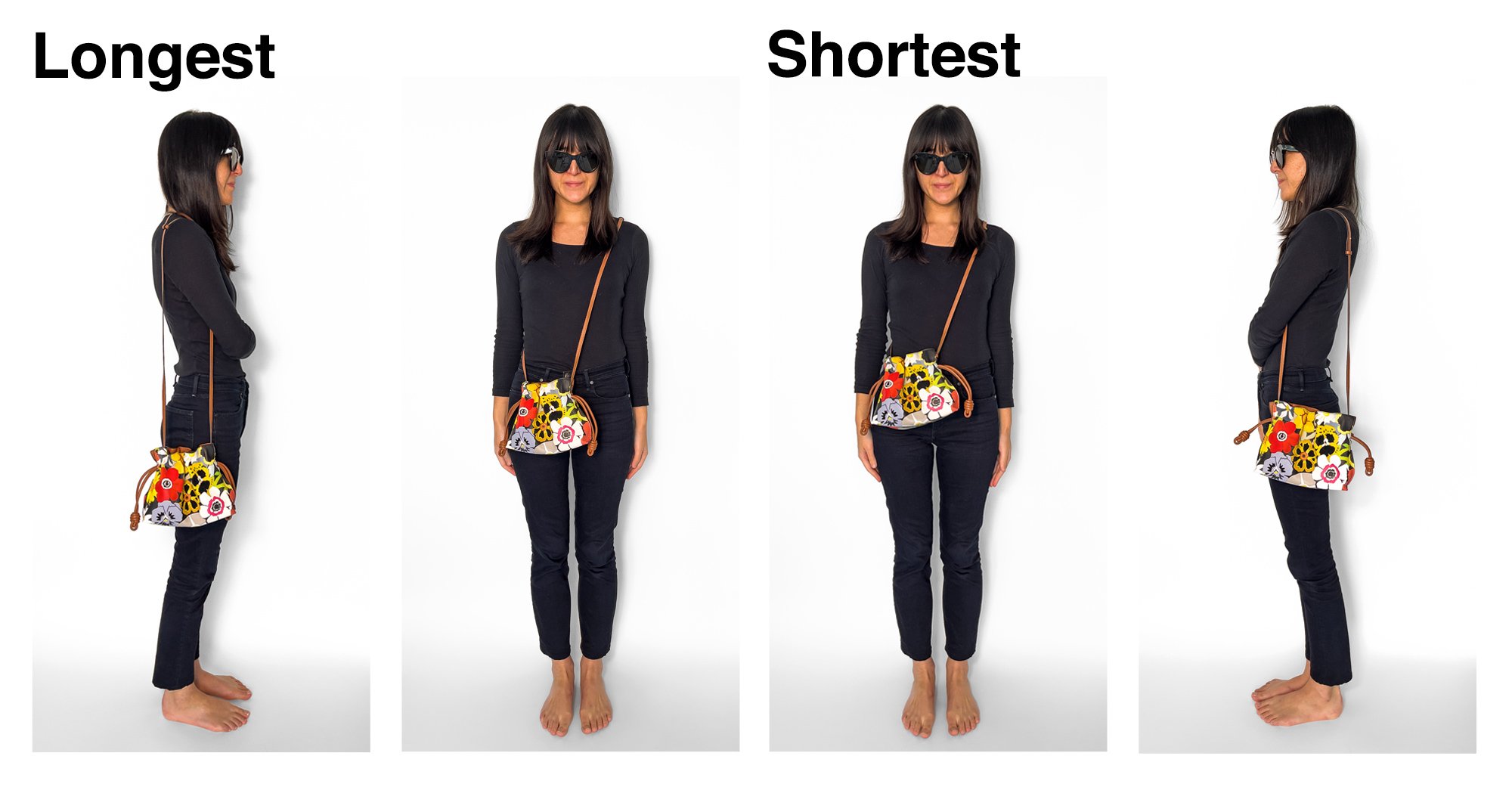 Loewe's Flamenco mini bag measures:
Height: 7.1"
Width: 9.4"
Depth: 3.5"
Due to its soft shape and open top, it can hold more than you think.
Here's what fits in a Mini Flamenco bag when I use it as an open shoulder bag: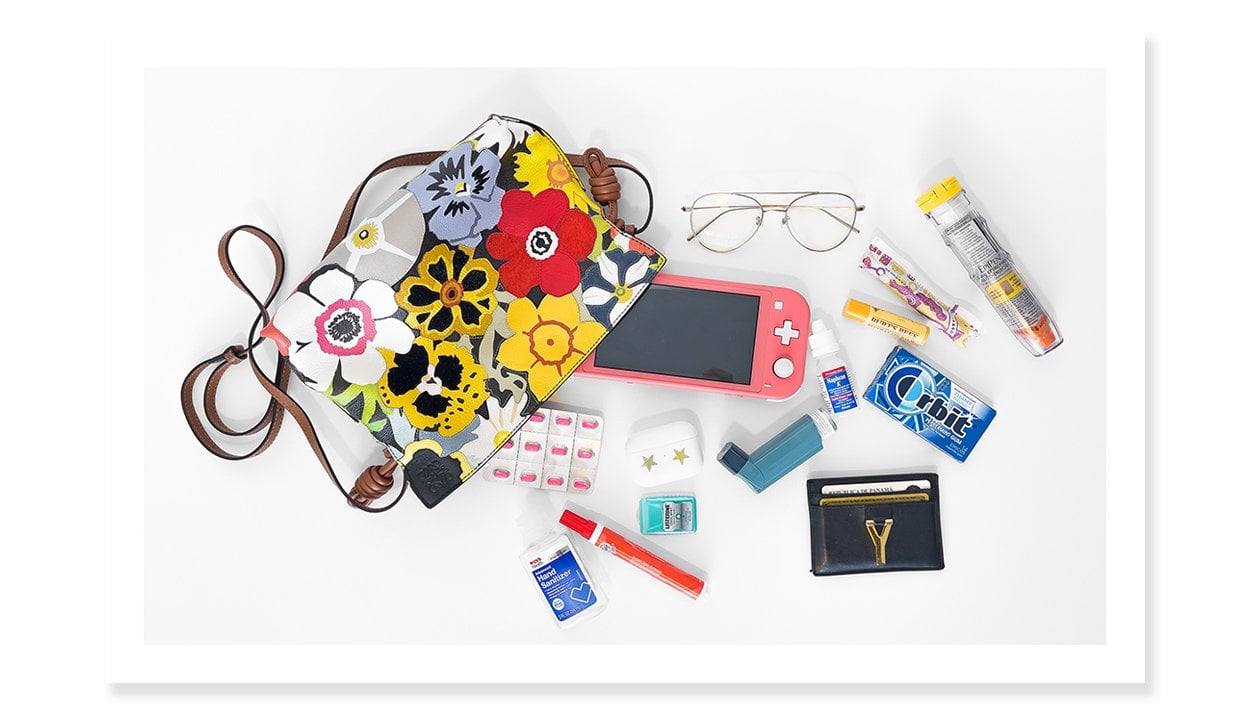 … basically, all your necessities (and then some).
The Loewe Flamenco bag comes in 5 sizes:
-Nano
-Mini (the one I got)
-Regular (no size in front of the name)
-XL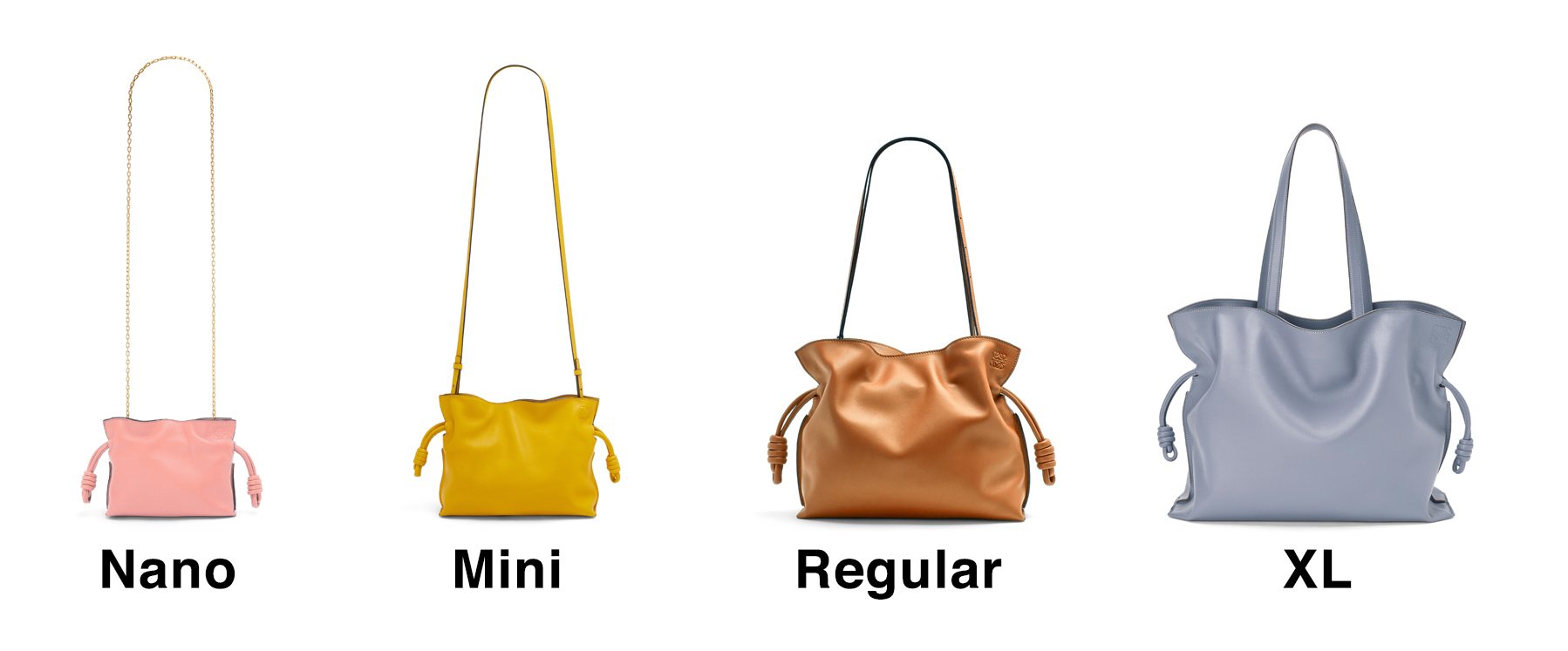 Unless you're planning to use it for work, or need to carry a lot with you day-to-day, a mini or regular size are generally the most popular sizes.
---
Impressions
This particular collage of flowers by Joe Brainard was only available in the mini.
It's a leather flower bed that'll never wilt (unless I get caught in the sun rain) with suede petal accents, this Loewe bag looks exactly how you'd hope your garden bed would.
A great size with a design that can easily make a day outfit look even sunnier or enliven your evening outfit…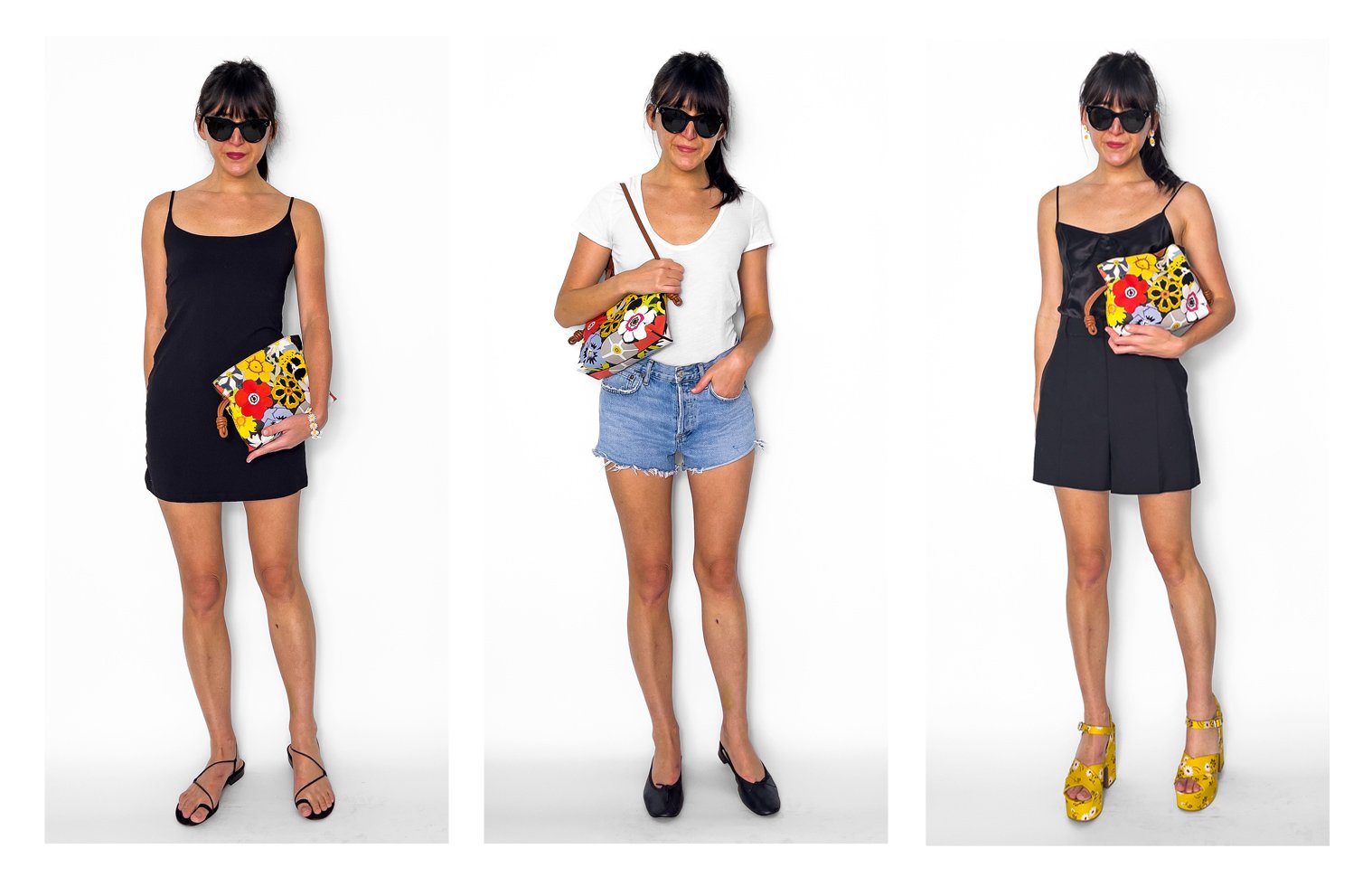 Left to Right: Susana Monaco slip dress with a Jenny Walton bracelet and Emme Parsons sandals; AGOLDE shorts with a James Perse t-shirt and Repetto mules; G. Label shorts with a T by Alexander Wang cami, Jenny Walton earrings, and Miu Miu Platforms.
---
PROS & CONS
Pros
–Subtle branding: There's just one Loewe stamp that's subtly stamped onto the black upper right corner.
–Convertible: You can wear your mini Flamenco bag as a clutch, across your body, or draped on your shoulder.
–Fits more than you'd think: It's the Mary Poppins bag of "mini" bags really.
–Classic: The Flamenco bag has been around since the 70's and I highly doubt it's going anywhere — it's such a classically cool shape.
–Suede interior: The suede interior makes the bag feel like a lush luxury boutique, but…
Cons
–Suede interior: … if, like, my hand sanitizer spills in my bag, it will be a mess and ruin the interior.
–Inner tag not embossed: So it'll likely wear off with time, which would potentially curb any future value.
–No inner-pocket: It'd be nice to have somewhere to store smaller easy-to-misplace items in the bag, but I guess because it's so small that it doesn't really need one.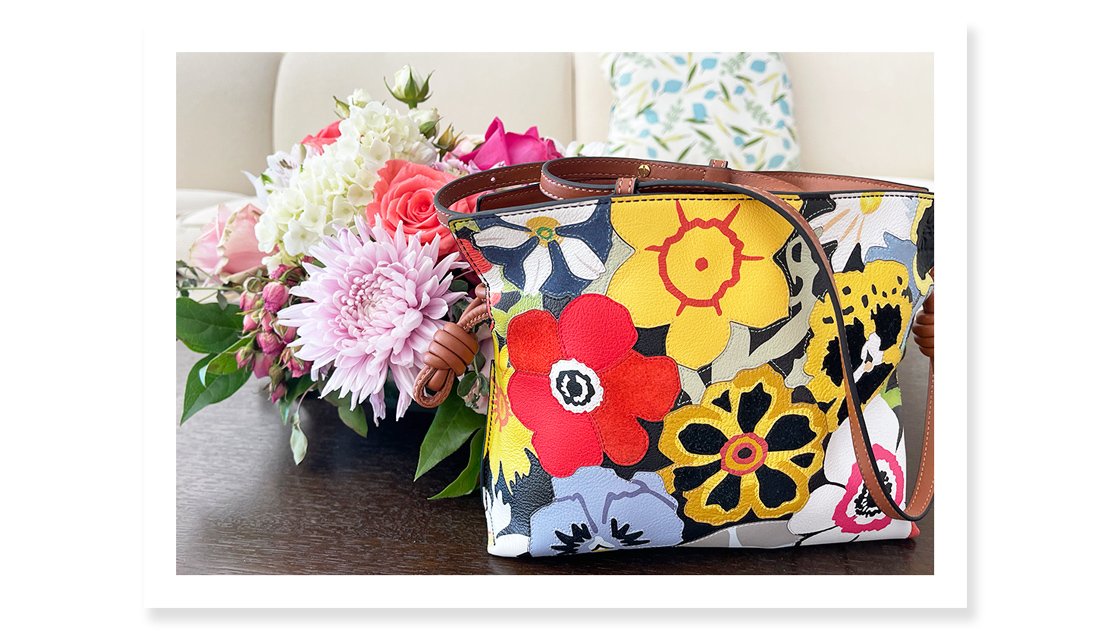 ---
"A rose by any other name would still smell as sweet."
-Shakespeare, like, 1597
OK that's paraphrased, but you know…
It doesn't matter if yours is littered in flowers like the Joe Brainard one, because no matter the size, collaboration, or colour, Loewe's Flamenco bag is one of those bags you didn't know you actually wanted until you experience it.
Loewe bags, including the Flamenco, are available from Bergdorf Goodman, Net-a-Porter, MatchesFashion, and Saks, among other retailers starting at $1,750 USD.
If you're sure it's authentic, you can also find them at a good price on The Real Real or Vestiaire Collective.
Note: newinspired uses affiliate links which costs you nothing… but means a lot to me. When you use these links, the money newinspired earns gets reinvested in blog content. Absolutely nothing on newinspired is "gifted" or sponsored, I purchase each item with my own money. Affiliate commissions are used to purchase new items to honestly & thoroughly review. If you found this review helpful, consider using them to support newinspired.
---
You might also be interested in…