With Jéan kinda came out of nowhere in 2017 and took the Instagram fashion world by surprised.
You've seen their dresses on just about every ~influencer~ and model you'd ever have time to follow…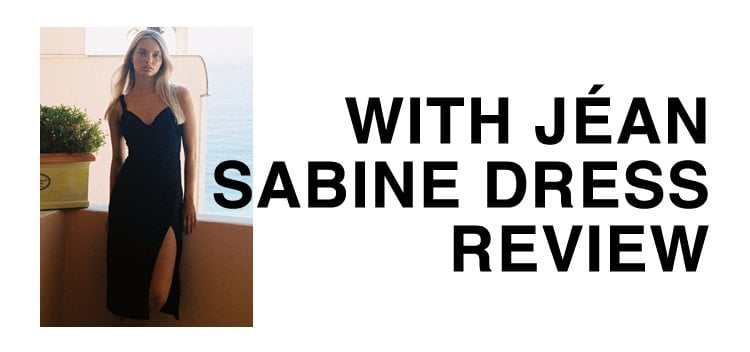 Aimee Song, Martha Hunt, Natasha Oakley, the list goes on.
… but we've all seen those "I ordered a dress I saw on Instagram and got a toddler size dress instead" kind of memes and don't wanna be the girl that made a $$$ mistake.
Ordering a dress sight unseen (from Australia, no less), just because you saw it on Instagram, is nerve wracking.
So, I took the jump and ordered it for us.
Here's what I've learned about With Jéan.
WITH JÉAN DRESS SIZING
My Sabine dress is a size small.
I'm 5'5.75" and currently 115-117 lbs.
To quickly run down my other dress sizes…
-XS or S for Réalisation Par
-FR 34 or 36 for Rouje
-UK 8 for ALEXACHUNG
-US 2 for Reformation
With Jéan's sizing surprised me. Unlike a lot of contemporary ~Instagram brands,~ With Jéan runs small.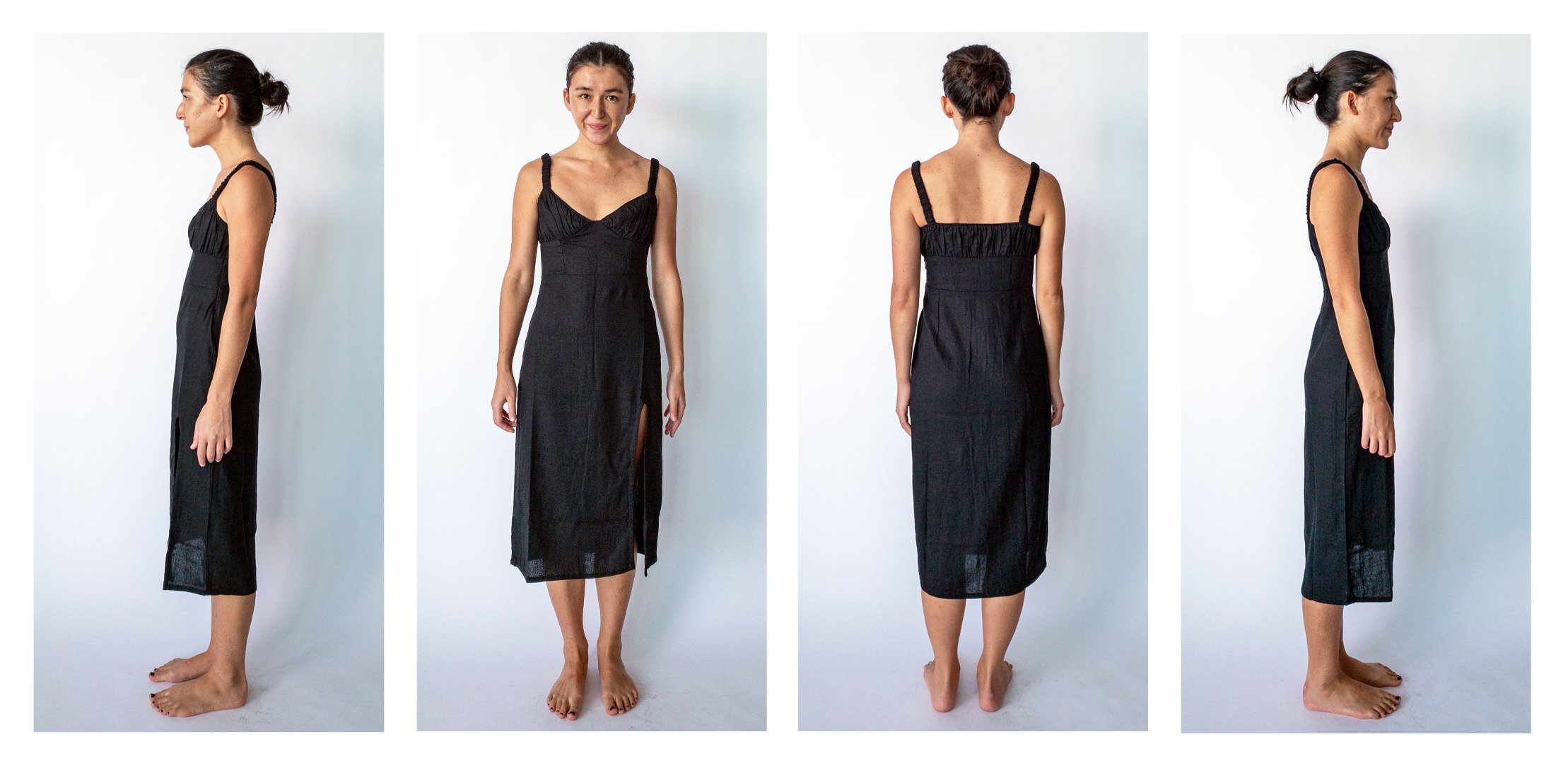 Yes, I've gained weight recently, but my other clothes still fit like normal.
This dress has a zipper down the side to make getting in/out easier, but unfortunately it's only 21 cm… which means that it doesn't totally clear my (currently) 92 cm hips and they get stuck.
But if I sized up to a medium in With Jéan, my smaller chest would likely swim in it.
Once it's on though, the side slit goes into full support mode and adds just enough "je ne sais quoi" to make this slip dress standout.
---
IMPRESSIONS
I always wished that Réalisation Par's Juliet dress came in black and wasn't so fussy.
If you have that same wish, With Jéan's Sabine dress is for you.
Like Faithfull the Brand, I know close to nothing about With Jéan.
Like all I know about them is that Leonardo DiCaprio's model girlfriend wears their dresses… and that he may or may not have bought a ring or something? IDK, don't quote me.
What I do know is that the Sabine dress is a sublime summer dress for day or night.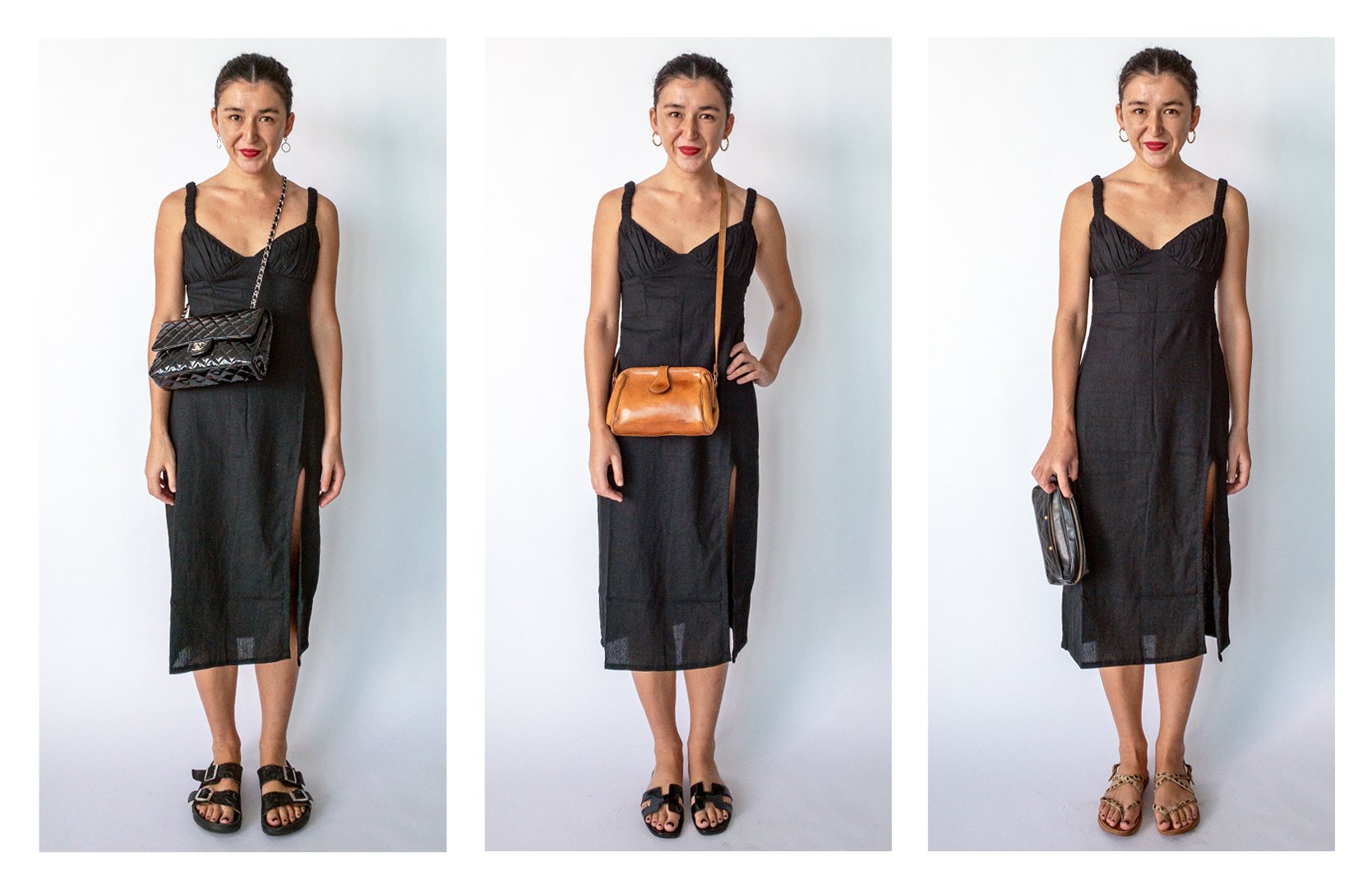 Left to Right: Chanel bag with Isabel Marant earrings and sandals, vintage bag with Jennifer Fisher x Goop hoops and Hermès Oran sandals, Marc Jacobs makeup bag as a clutch with Jennifer Fisher x Goop hoops and K. Jacques sandals.
Its material is light (100% rayon linen — more on that later) and because it's cut so small that it's actually kinda slimming.
It's a "throw on and go" kinda dress.
---
Where did With Jéan Come From?
With Jéan kinda totally hits up that Réalisation Par-meets-Rouje vibe. Which is fine because it's a good vibe and, like, who wouldn't.
While the name suggests they might be French, they're actually based out of Australia, but their clothing is made in Bali.
Shipping is $20 to USA via DHL. Mine was shipped on March 18th and arrived Stateside on March 21st.
With Jéan stands out with their altruism. On every sale they donate $1 of every item to an i=Change project that empowers young girls and women alike.
Pretty cool for a brand that only started in 2017 to do.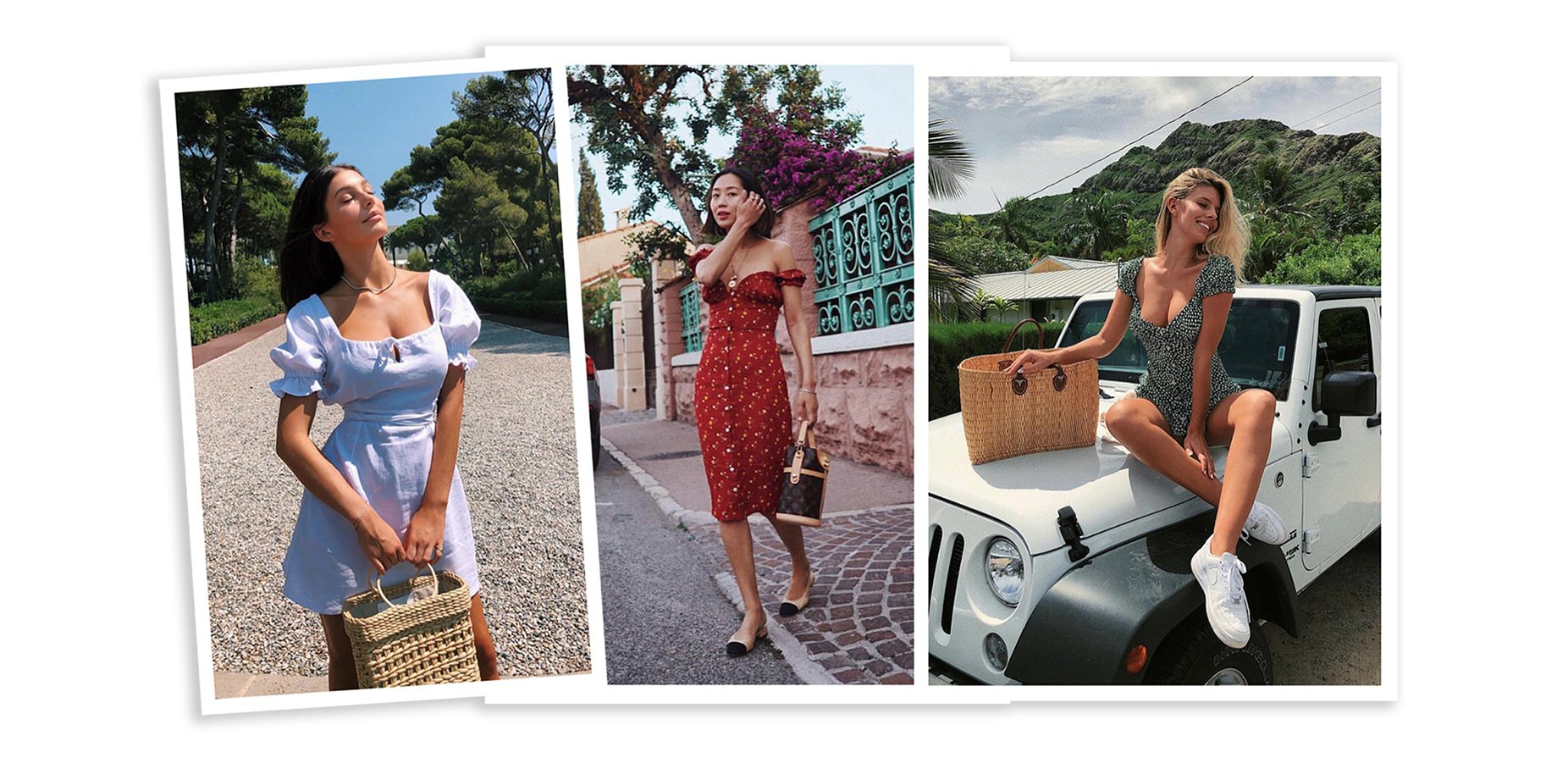 ---
PROS & CONS
Pros
–Super Flattering
–Made & Sourced in Bali
–Side Slit: It's always nice to show a little leg. Plus, midi-dresses like, With Jéan's Sabine, can be hard to walk in if they don't have a slit somewhere.
–100% Rayon Linen: If you're more into how the dress breathes and feels in hot weather, the 100% Rayon Linen composition is for you. The addition of rayon makes the linen part less prone to wrinkles… but if the quality worries you, it's also a con…
Cons
–100% Rayon Linen: Rayon, UGH, why is everything seemingly using rayon these days? Like Leo DiCaprio, rayon garments are here for a good time, not a long time.
–Zipper Not Long Enough: If it was just 2 extra CM, it'd be way easier to get in/out.
---
With Jéan surprised me… pleasantly surprised me.
My initial "oh another ~influencer~ driven" reservations fell by the wayside when I slipped (okay, tugged) on the Sabine dress.
They basically just make cute clothes for cute people, any kind of person — like ~influencers~ or even compulsive Instagram shoppers… like me… and maybe you.
With Jéan dresses are availably exclusively from WithJean.com.au from $120 USD.
---
TIPS
-Take a size up from your Réalisation Par dress size
-With Jéan does sales now & then, and also have a code for $10 off your first order via a popup