What shoe department would we categorize Birkenstock Bostons in…
Clogs? Mules? Slides? Backless loafers?
I think "clog" is the most appropriate name for Birkenstock Boston shoes, uh, I mean clogs.
Despite not having any wood on them, they've got an open back, are ridiculously comfortable, deceptively ugly, yet so easy to slip on and wear all day.

… but what about actually wearing them? Like, outside of your house.
Now that is trickier…
How to Style Birkenstock Boston Clogs
Listen, when Isabel Marant turns out the Mirvin, J.W. Anderson gives us "backless loafers", and Marni marches on with shearling slingback closed toe sandals, I'm going to buy the clog that all these shoes were based on, but then flip the script and style them like those chichi designers do.
Examples of the luxe versions, if you were curious…
Look, I've told you before, I'm not original.
… which is why I'm totally turning to my favourite designer, Isabel Marant, who's also apparently not that original either, for styling inspiration.
What does that look like?
---
Just Quickly
… if you don't have a pair (yet), here's my sizing review for these suspiciously comfortable clogs.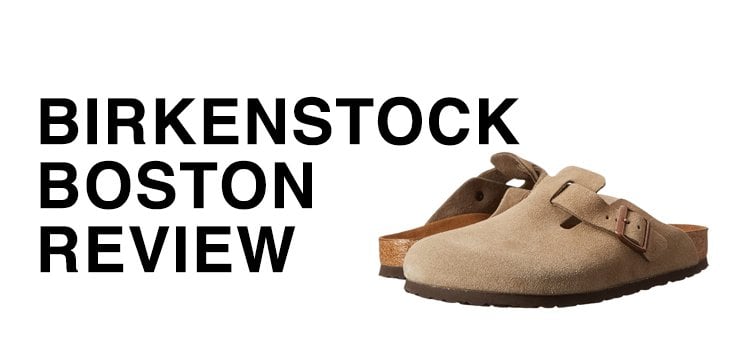 ---
How to Wear Birkenstock Clogs with Dresses
These clogs are a little tough to pull off when your legs are displayed.
… but, it's totally possible.
Use a solid colour or muted print to keep the outfit from looking too simple, but keep the rest minimal so your outfit isn't too busy.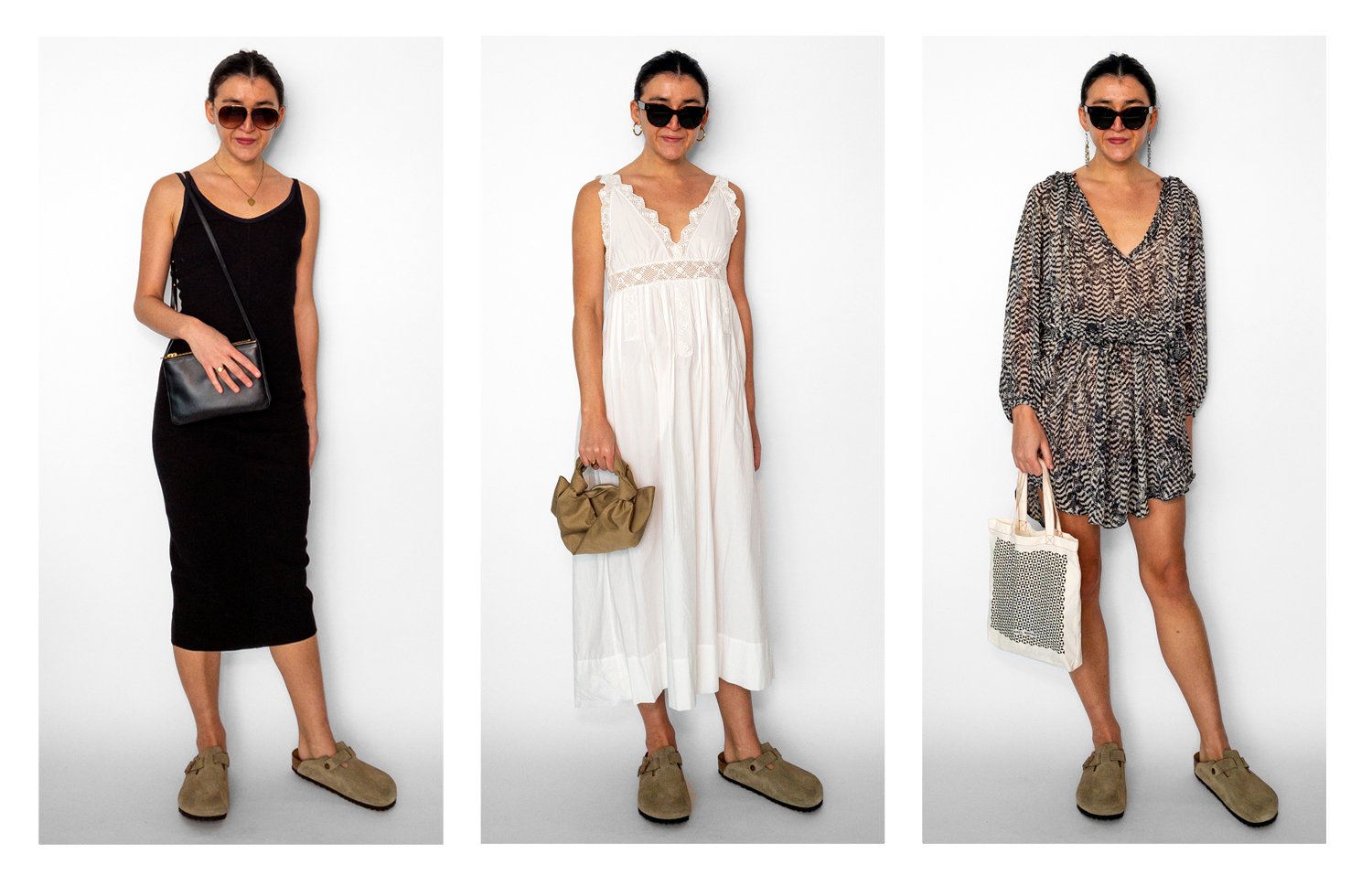 Left to Right: James Perse tank top dress with an In God We Trust NYC necklace, vintage ring, and a Celine Small Trio; Dôen Slate night gown with Jennifer Fisher x Goop hoops and The Row Ascot bag; Isabel Marant x H&M dress with Isabel Marant x H&M earrings and a tote bag.
---
How to Wear Birkenstock Clogs with Skirts or Shorts
Birkenstock Bostons are simple, but they're still a statement — so, you should still keep your outfit simple-ish.
Sure, splash out with a print here & there, but the rest of your outfit should veer towards simplicity…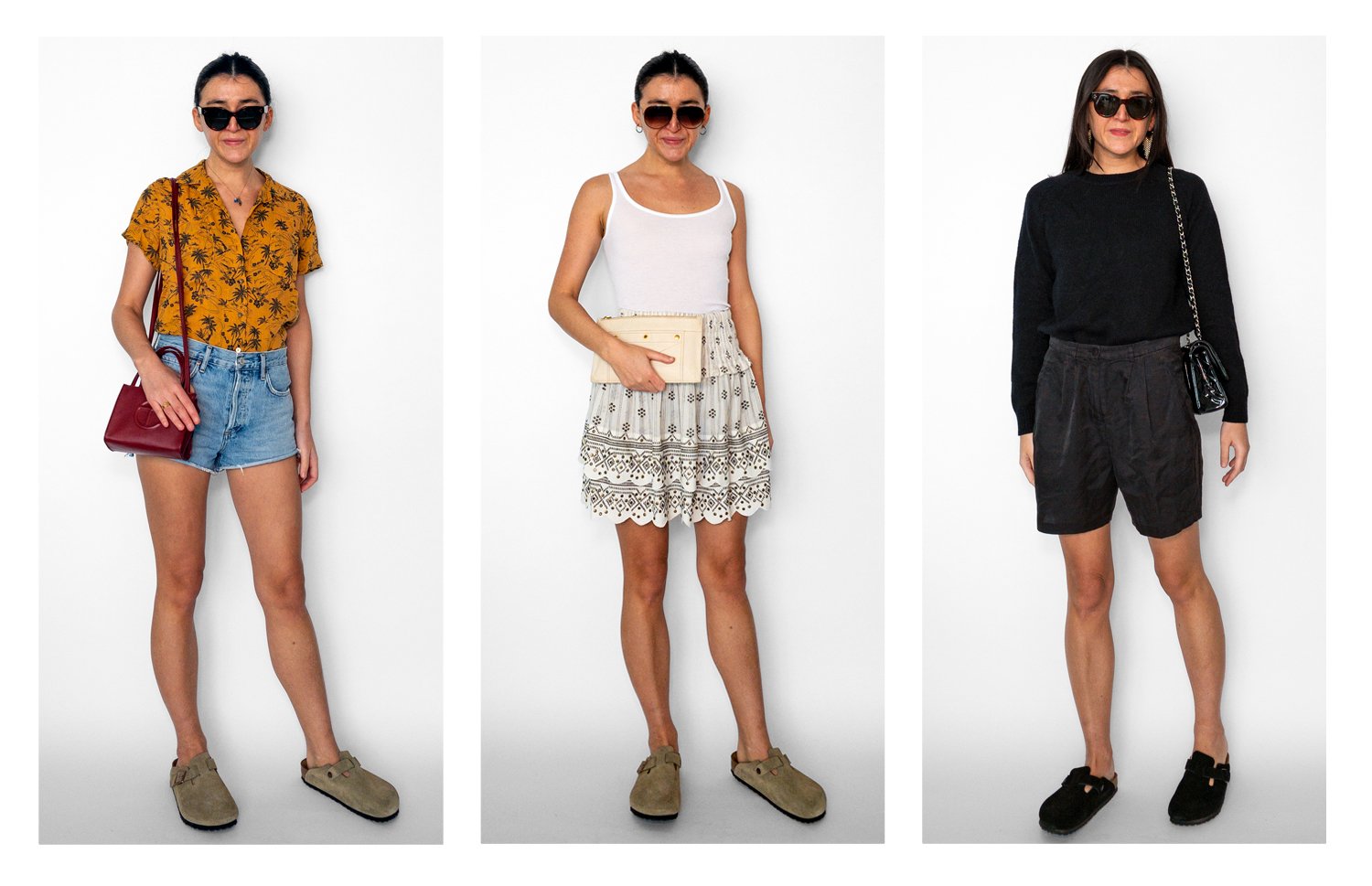 Left to Right: AGOLDE Parker Shorts with a James Perse shirt, vintage necklace, and a Telfar bag; Isabel Marant Andora skirt with a Vince tank top, David Yurman hoops, and a YSL clutch; Acne silk shorts with a Nili Lotan Vesey sweater, Isabel Marant Freak Out earrings, and a Chanel Classic Bag.
---
How to Wear Birkenstock Boston with Jeans
The number one tip you should take away from this article: show your ankle when you wear Birkenstock clogs with jeans.
Roll up your hem, call your mom to learn to sew, get a seamstress involved, whatever you do — show your ankles.
You know how from, like, 2012 to 2015 every guy somehow thought that we wanted to see their ankles? That's you when you wear these clogs now.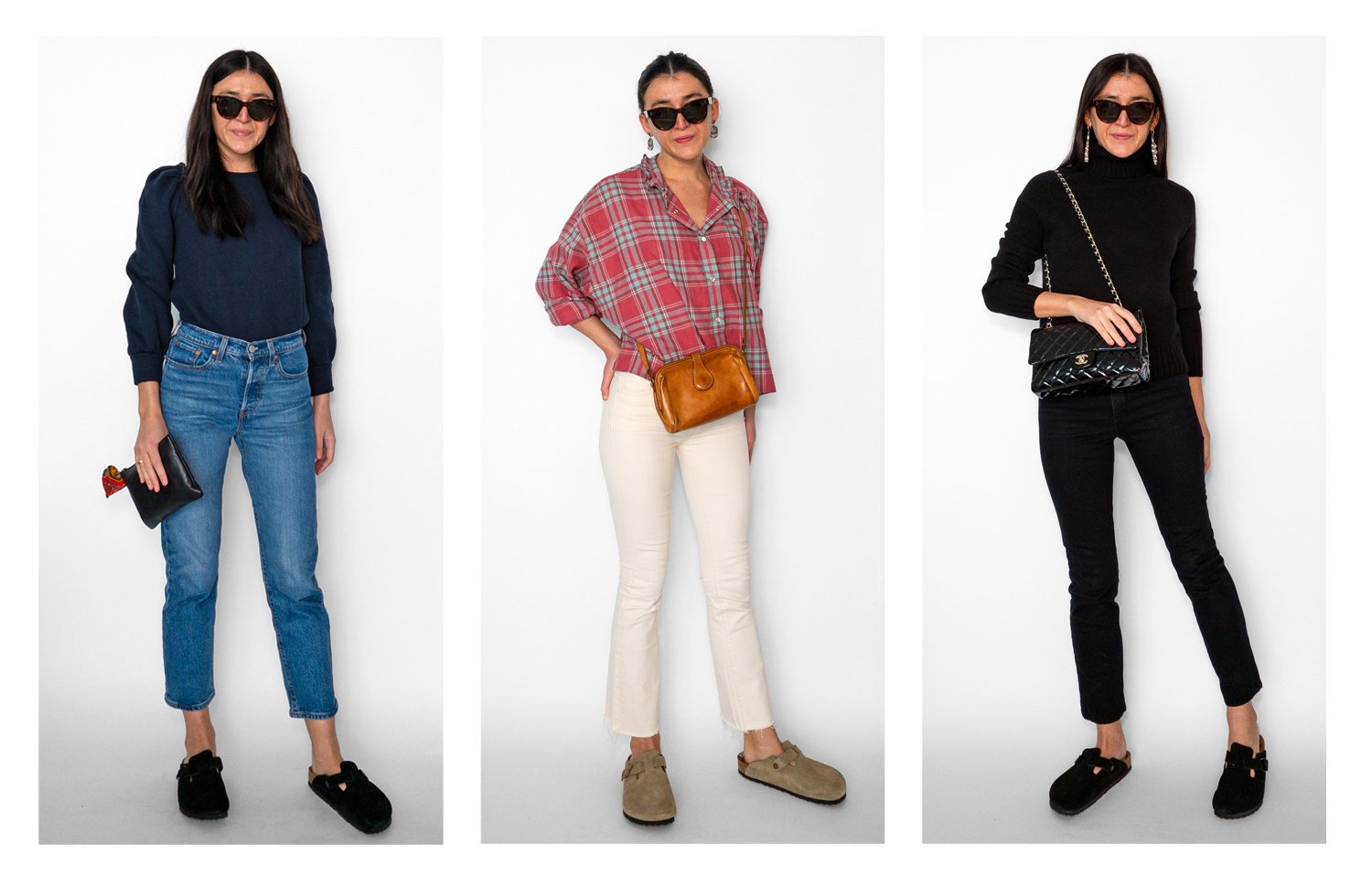 Left to Right: Levi's Wedgie jeans with a G. Label sweatshirt and a Chanel Pouch; Mother jeans with Isabel Marant Étoile shirt, vintage earrings, and a vintage bag; Rag & Bone Cigarette jeans with a Nili Lotan Atwood turtleneck, Isabel Marant x H&M earrings, and a Chanel Classic Bag.
---
Before stay-at-home was a thing, Miley Cyrus, Kanye West, moms in Berkeley, like everyone was wearing these shoes.
Now more than ever though, Birkenstock Bostons are popular for all the right reasons.
Comfortable, budget-friendly(ish), and low-maintenance, these shoes are everything that anyone wants right now.
… and they're also easy to wear out your front door.
Note: Zappos, as always, has the best selection of Birkenstock Boston shoes.
Note: newinspired uses affiliate links which costs you nothing… but means a lot to me. When you use these links, the money newinspired earns gets reinvested in blog content. Absolutely nothing on newinspired is "gifted," I purchase each item with my own money. Affiliate commissions are used to purchase new items to honestly & thoroughly review. If you found this review helpful, consider using them to support newinspired.
---
YOU MIGHT ALSO BE INTERESTED IN…