See, I have this problem where Selena Gomez has unwittingly become someone whose dresses I steal.
… not in like the Bling Ring way.
I'm not like breaking into houses to raid celebrities' closets — it's more of an Ariana Grande, "I see it, I like it, I want it, I got it," metaphorical stealing kind of way.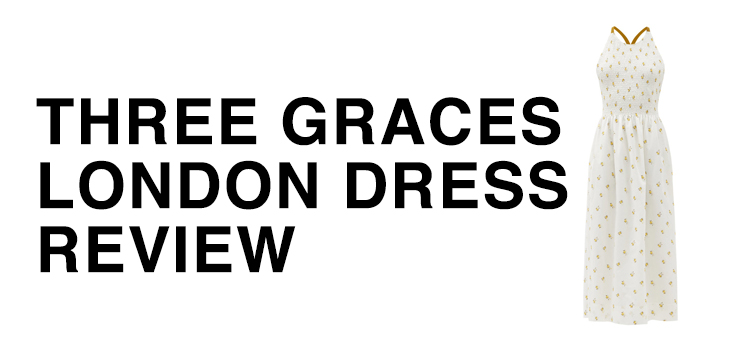 There was the Teale dress, a lil' Staud number, the Ganni wrap, LoveShackFancy dresses, and now here we are at Three Graces London.
No, this time I did not find the exact dresses she wore.
… but still, I shelled out $650 USD for a dress from the same brand Selena loves.
With my wallet nowhere near her size, was it worth it?
Three Graces London Dress SIZING
For reference, I'm 5'5.75" and weigh 115-117 lbs.
For comparison, here are some sizes I normally take:
-US 2, in HVN or Reformation
-Small, in T-Shirts
-UK 6-10, in ALEXACHUNG or RAEY
-FR 34-38, in Isabel Marant or Rouje
My Three Graces London Soleil dress is a size UK 8.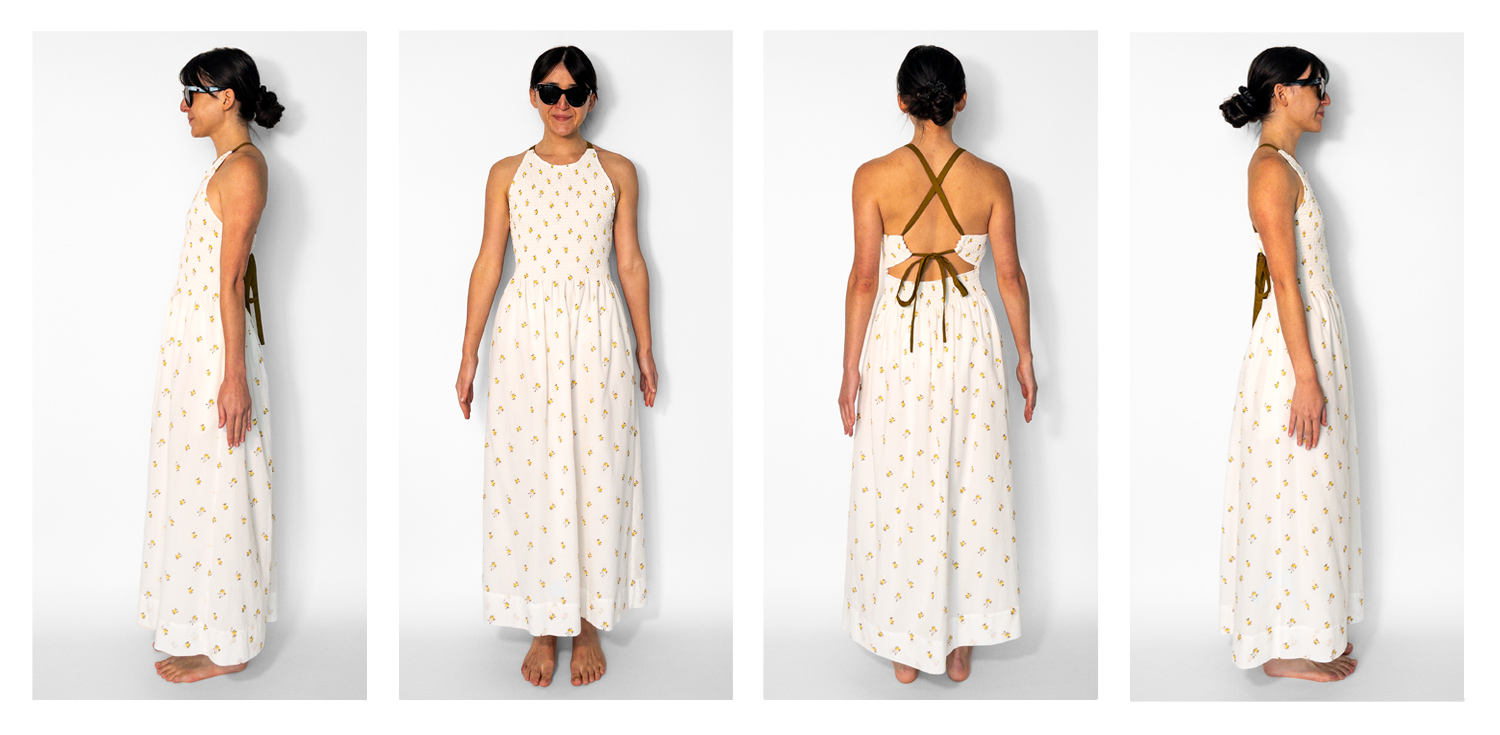 So many brands are putting out dresses with smocking, yet smocking can result in, well, totally stretching out (hi, Hill House Home's Ellie dress!).
As a result, I was hesitant about ordering this dress in a UK 8 — however, with all these straps in the back, it's easy to adjust how tight you want the top.
… and you'll want it tight, because otherwise there'll be a lil side boob hanging out (if you're into that though, then more power to you!).
---
IMPRESSIONS
During lockdowns when we couldn't travel so far without so many fears, this Three Graces London dress offers an English escape at its finest.
Thousands of miles away, this dress mentally sweeps you away to the British countryside on a warm summer day.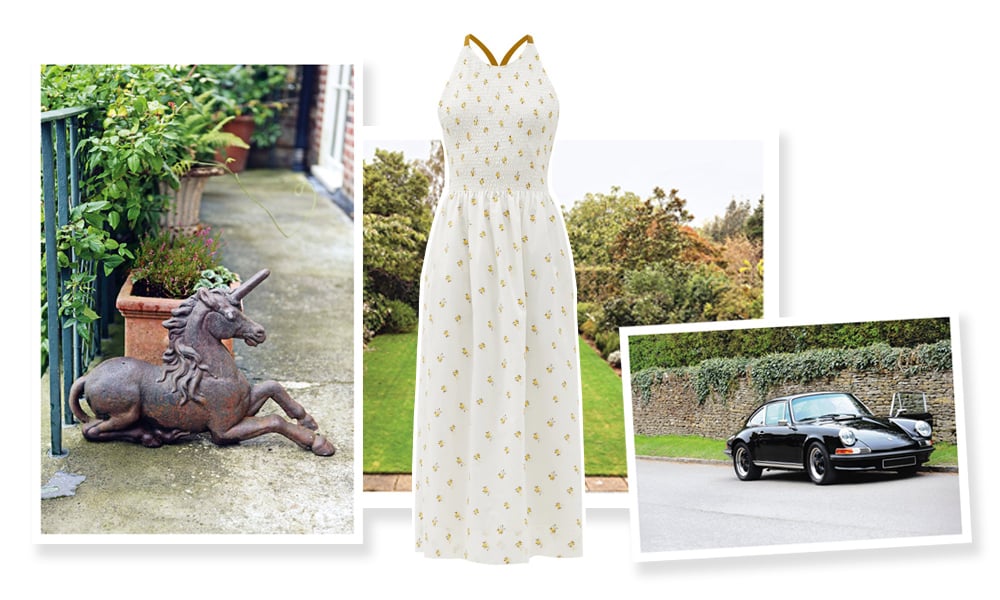 Photos c/o Kate Moss' house in British Vogue
The name "Soleil dress," takes you to a sun shining day alone.
Embroidered with flowers along its swishing skirt…
… and the shirred bodice that's sure to keep your tummy and top in place after a stop at the pub.
This is the sweetest little dress there ever was…
---
PROS & CONS
Pros
–Pockets: Enough said.
–Embroidery: No laser-printing, just good old fashioned floral embroidery all over this Three Graces London dress.
–Hang strings: No worries about the dress stretching out when you hang it up, because it has hang strings, baby!
–Bottom lined: You could potentially wear black underwear with it due to the skirt part being lined.
–Quality/thoughtfulness: Pockets, embroidered flowers, hang strings, and the overall general high-quality feel of this dress justifies its high price tag.
Cons
… I mean, just the price, but there's not a lot we can do about that.
---
Between my inherent Irish Catholic guilty conscious and the fact that it's just plain illegal to break into anyone's home (let alone steal, I could never be part of the Bling Ring.
Instead, I'll simply admire Selena Gomez's dresses on her.
… and with all the money we save by not having to deal with lawyer's fees, we can purchase the item if we really love them.
Three Graces London is available at Matches Fashion, Moda Operandi, or Net-A-Porter from $321 USD.
Alternatively, you can also find Three Graces London on The Real Real where you could get a better price.
Note: newinspired uses affiliate links which costs you nothing… but means a lot to me. When you use these links, the money newinspired earns gets reinvested in blog content. Absolutely nothing on newinspired is "gifted" or sponsored, I purchase each item with my own money. Affiliate commissions are used to purchase new items to honestly & thoroughly review. If you found this review helpful, consider using them to support newinspired.
You might also be interested in…