After the last 3 years, I'm apprehensive, but excited, that "everything" is quietly, yet quickly, returning to a "new" normal.
Clean t-shirts? Sounds refreshing!
Pants that aren't sweatpants? Sure, why not!
Going outside with clean hair? Sign me up!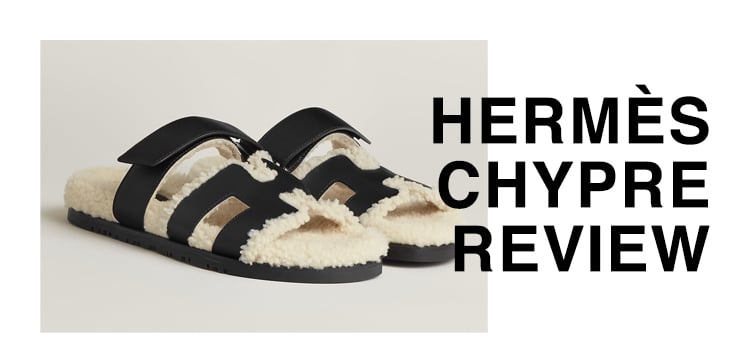 … but, there's still a part of me that craves comfort.
Especially in the shoe department.
The kind of comfort that takes shape in the softest shearling sandal.
Do you get where I'm going with this?
Yeah…
I bought a pair of Hermès Chypre sandals, in shearling with leather straps, and here's what you need to know about this sought-after shoe.
---
Hermès Chypre Sizing
For comparison, my other shoe sizes run:
-Adidas Stan Smiths, US 8
–Chanel Shoes, FR 39
–Christian Louboutin, IT/EU 39.5
–Golden Goose, IT/EU 39
–Hermès Oran sandals, FR 39
–Isabel Marant, FR 39-40
-Nikes, US 8.5
–Repetto, FR 39.5-40
My Hermès shearling Chypre sandals, in leather (Noir) and shearling (Écru), are a size FR 39.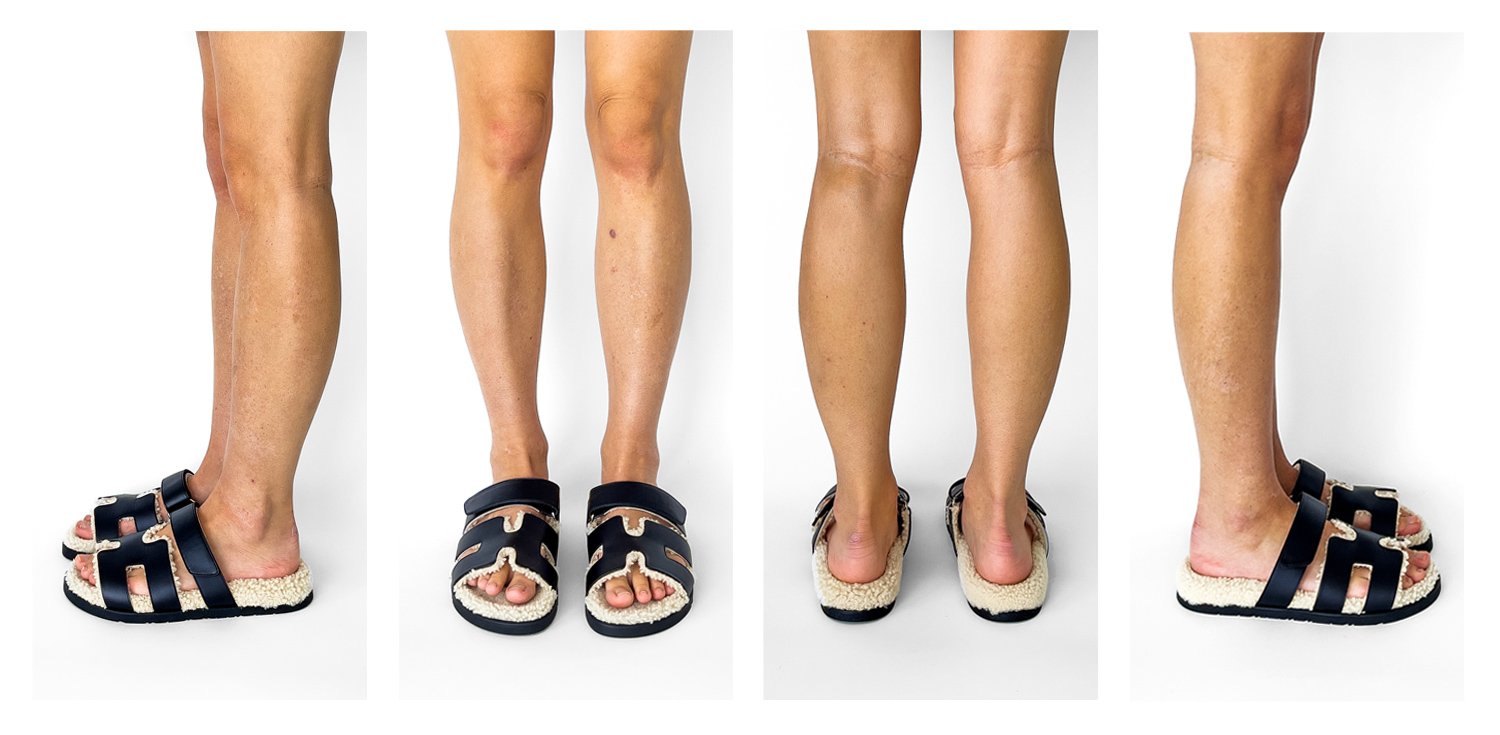 In a size FR 39, these are just about perfect.
Hermès Chypre sandals used to apparently run a half size small, but these days, I'd say that they fit true to size now.
Even with the fluffy shearling, I'd say that they're true to size.
If one foot is bigger than the other, like mine, you can easily adjust the straps to give you more space.
… however, if you want to wear them with a chunkier sock, I'd say to go a half size up since it'll add more bulk to the overall length of your foot.
---
You might also be interested in…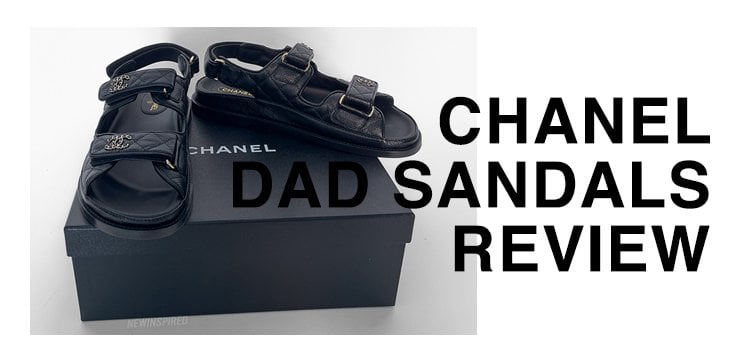 ---
Impressions
Hermès Chypre sandals were released in 2019 — just in time for the "Dad" shoe phenomenon and the world to shut down.
Truthfully, with trends and year be damned, I hesitated to order them.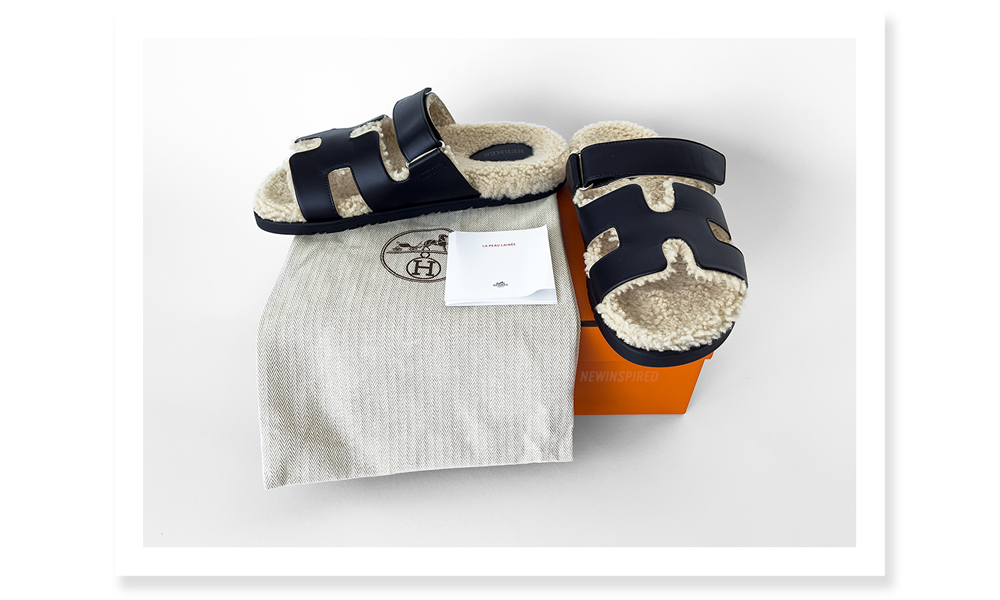 The thought of lounging in a $710+ USD shoe seems excessively extravagant.
… but, in this weird in-between "normal" limbo, why not allow ourselves a little comfortable luxury?
Especially when they're like Birkenstock Boston shoes and can also be worn outside your house…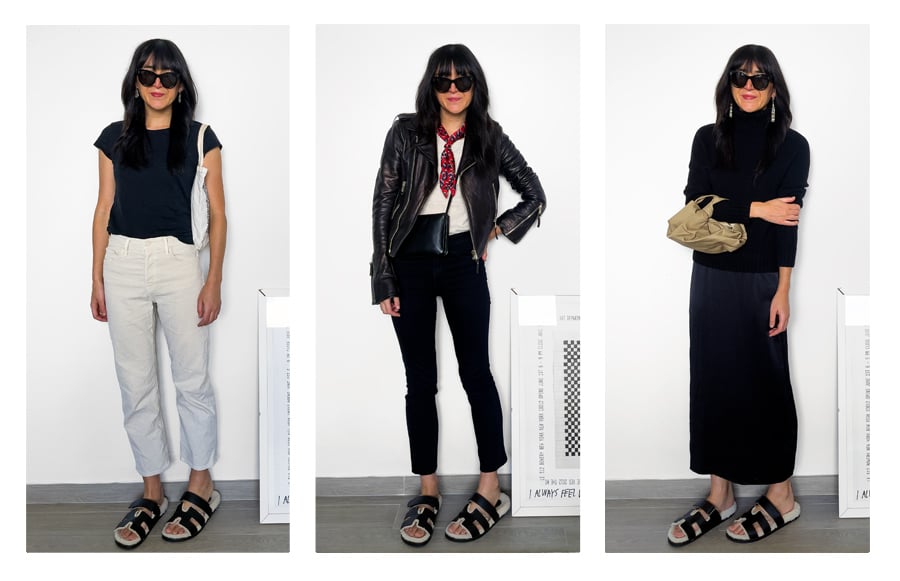 Left to Right: Mother Ditcher Crop jeans in Act Natural with a Rag & Bone t-shirt, (free) tote bag from Isabel Marant, and vintage earrings; Rag & Bone cigarette jeans with a MOTHER tank top, Balenciaga motorcycle jacket (c. Nicolas Ghesquière 2012/3), Louis Vuitton scarf (c. 2007!), and a Celine Small Trio; La Perla slip dress with an Nili Lotan sweater, Isabel Marant x H&M earrings, and The Row Ascot bag.
Hermès Chypre Sandal Prices

As of 2023, Chypre sandals cost…
All Leather: $710 USD
All Suede: $710 USD
Half-Leather, Half-Shearling: $930 USD
All Shearling: $970 USD
They're expensive, but you know what?
I sincerely appreciate that Hermès isn't Chanel-level crazy with their prices.
Hermès Chypre sandals are not accessible by any means and I'm totally not saying they're affordable.
It's just that, you know if these were Chanel they'd start at $1,300 USD for any material.
So, relatively speaking, it's respectable that Hermès isn't severely overcharging us for this souped-up sandal.
… that is if you can even get them.
These sandals are regularly sold out, however they do come back in stock online and in-store from time to time.
If you have trouble finding them (or are super impatient), you could Ask Gab to find you a pair.
---
Pros & Cons
Pros
–Quality: My Ugg slippers shed, like, 50% of its shearling in a week. The shearling on my Chypre sandals is taking a lot more time to fall off — actually basically none of the shearling on my Chypres has fallen off, and I've worn them with socks to see if the rubbing of two fibres would speed it up (it hasn't).
–Available online: I'd been looking for a pair on hermes.com for about a month before this pair came in stock in my size. It can happen, just have patience.
–Now true to size: Hermès used to say to size half a size up for Chypre sandals, but now, IMO, they're TTS.
–Adjustable strap: If one of your feet is bigger than the other, no problem! Adjust the strap for the perfect fit.
–No blisters: This might be the most recent pair of shoes I've bought that have not given me blisters tbh.
–Anatomical sole: This pair is coated in shearling with grooves to eventually find your foot, which makes them super comfortable.
Cons
I mean, I'll likely only wear these as house slippers and $930 USD is a lot for indoor shoes (read: slippers).
Obviously though, you (and I!) can totally wear these outside if you see fit.
---
When you wrap your head around everything that's happened, it makes sense that Hermès Chypre sandals easily slid right into our Instagram feeds.
We've been through a silver lined helluva last 3 years.
Now that we're through to a new greener pasture, leave your torn sweatpants and rogue anxiety the past (OK, that one is harder to abandon).
… but, keep the comfortable shoes.
Hermès Chypre sandals are available from your closest Hermès store or on hermes.com from $710 USD.
If you have trouble finding a pair, and are super desperate and willing to pay a premium, just Ask Gab.
Note: newinspired uses affiliate links which costs you nothing… but means a lot to me. When you use these links, the money newinspired earns gets reinvested in blog content. Absolutely nothing on newinspired is "gifted" or sponsored, I purchase each item with my own money. Affiliate commissions are used to purchase new items to honestly & thoroughly review. If you found this review helpful, consider using them to support newinspired.
---
You might also like…