While I'll moan, complain, and send around a "million strong against Instagram's algorithm" petition.
… and I'll think I'm totally justified in my frustration with Instagram's algorithm and their stupid "you need 10K followers to have links in your story" rule, it's because of them that I found Natalie Martin.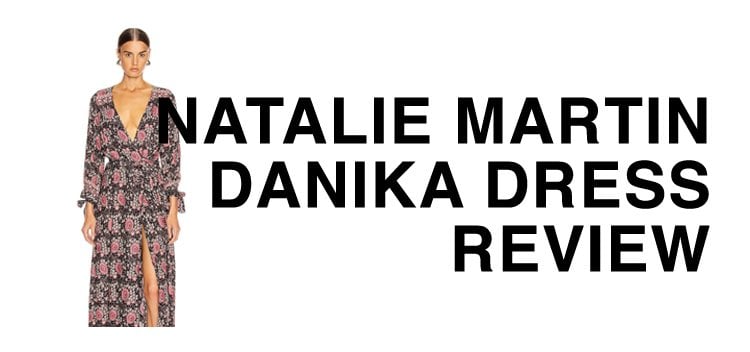 Sure, Rihanna's been photographed in Natalie Martin dresses and she's done a collaboration with Anthropologie before (Natalie Martin, not Rihanna lol).
… but, like, I've been literally living under on a rock for the last 4 years.

Natalie Martin's grown up bohemian prints are perfect for beach cover ups or for day-to-day dresses.
At 100% rayon & hand washable, let's see how her dress stacks up to others I've tried…
Natalie Martin Dress SIZING
For reference's sake, I'm 5'5.75" and weigh 115-117 lbs.
My other sizes run below:
-US 2, in HVN or Reformation
-Small, Rag & Bone T-Shirts
-UK 8, in ALEXACHUNG
-FR 34-36, in Isabel Marant or Rouje
My Natalie Martin Danika dress is a size small.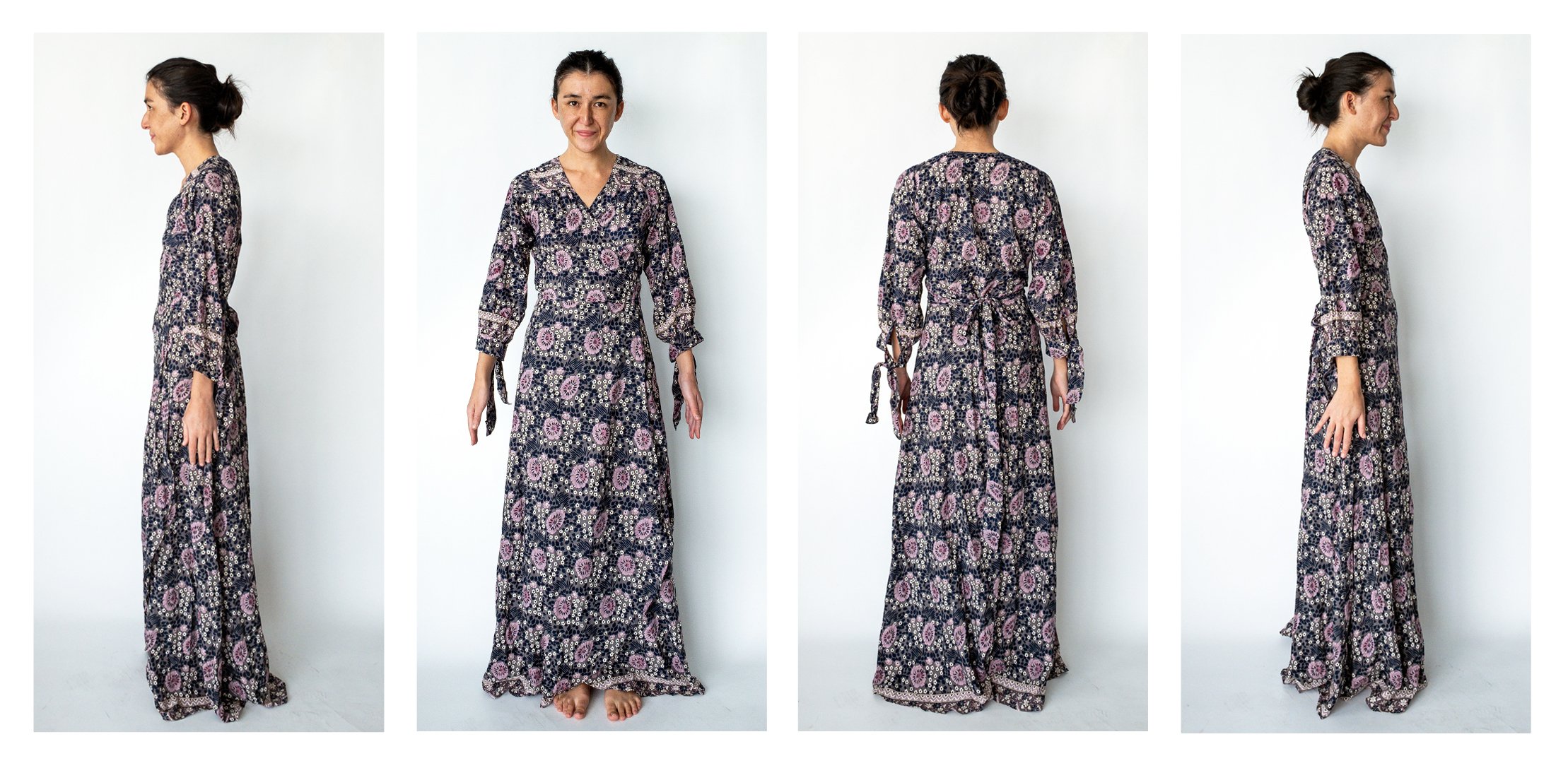 Even though it's a wrap, the Danika dress in a size small is a little big on me.
The shoulders fall perfectly.
… but the wrap leaves a lot of the tie hanging down and I need to tie it super tight to give my body any shape though.
It's totally fine as a coverup, but to wear it IRL, I need to tie it super tight.
Wrapping the dress super tight means that the neckline is super high — a little bit of a bummer, but I guess I wanted this dress as a beach coverup.
I'd suggest taking a size down for your normal size if you'd like to wear it on the beach or street.
… but if you'd like the extra space, then take your regular t-shirt size
---
Natalie Martin Quality
Let's put the Natalie Martin Danika Long Sleeve Dress to a middle school "pseudo-scientific lab report" test!
Note: This is just my experience, yours could differ.
Hypothesis
While my MIKOH 100% rayon coverups have lasted, my "trendier" Faithfull the Brand 100% rayon dress ripped.
Because of that, I'll assume that my Natalie Martin dress's colours will run when I wash it and someway, somehow, it'll rip.
(Apparently I just don't trust rayon anymore.)
Materials
-x1 Natalie Martin Danika Long Sleeve Dress in "Vintage Flowers Violet"
-x1-3 Bathing suit(s)
-x1 Beach or pool
-x3 Outfits
Method
1- Natalie Martin dress must be worn as a coverup for three beach days
2- Dress must be hand washed after those three days
3- Dress must be styled and worn out to dinner for three evenings
4- Dress must be hand washed after those three evenings
Results
So, this 100% rayon dress didn't tear or rip during any of the wears…
The fabric felt the same prior to washing as it did after — this is a huge pro, considering how my Lunya silk set felt a little rougher after its wash.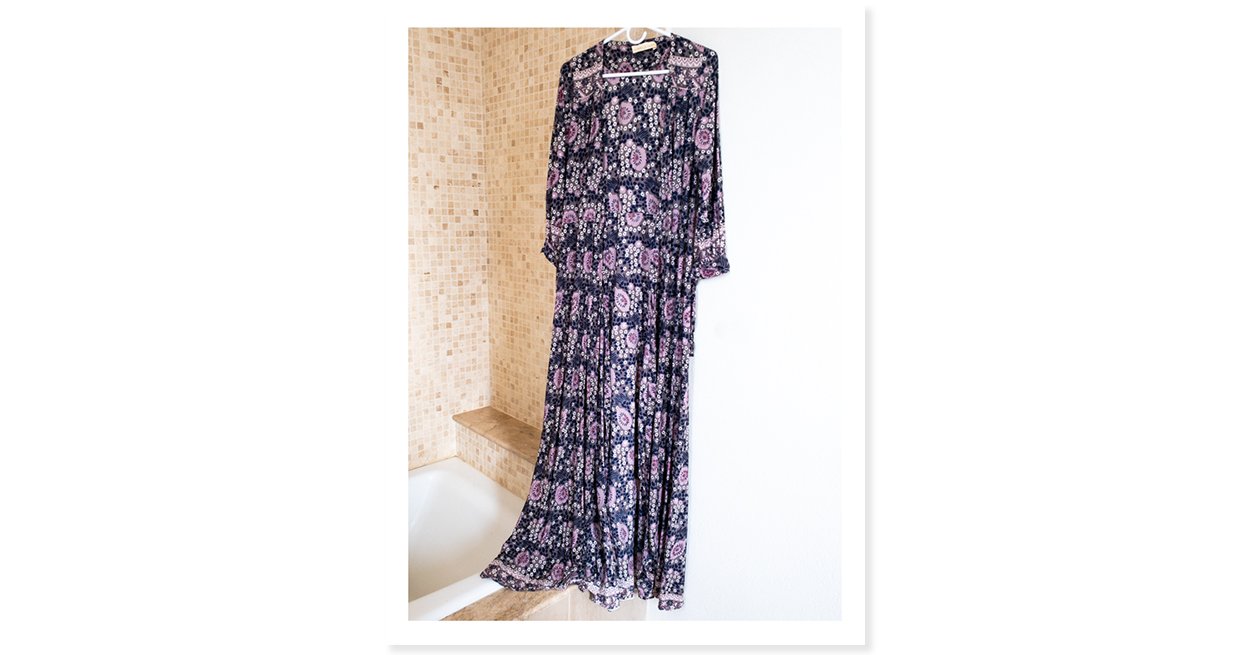 The colours didn't run… all of the purples stayed in their spots and all the white flowers stayed white.
Basically, it washed like a dream.
Conclusion
For all future vacations (and even day-to-days, tbh), I'm going to be reaching for more Natalie Martin dresses.
Natalie Martin's Danika dress is easy to wash and even easier to wear.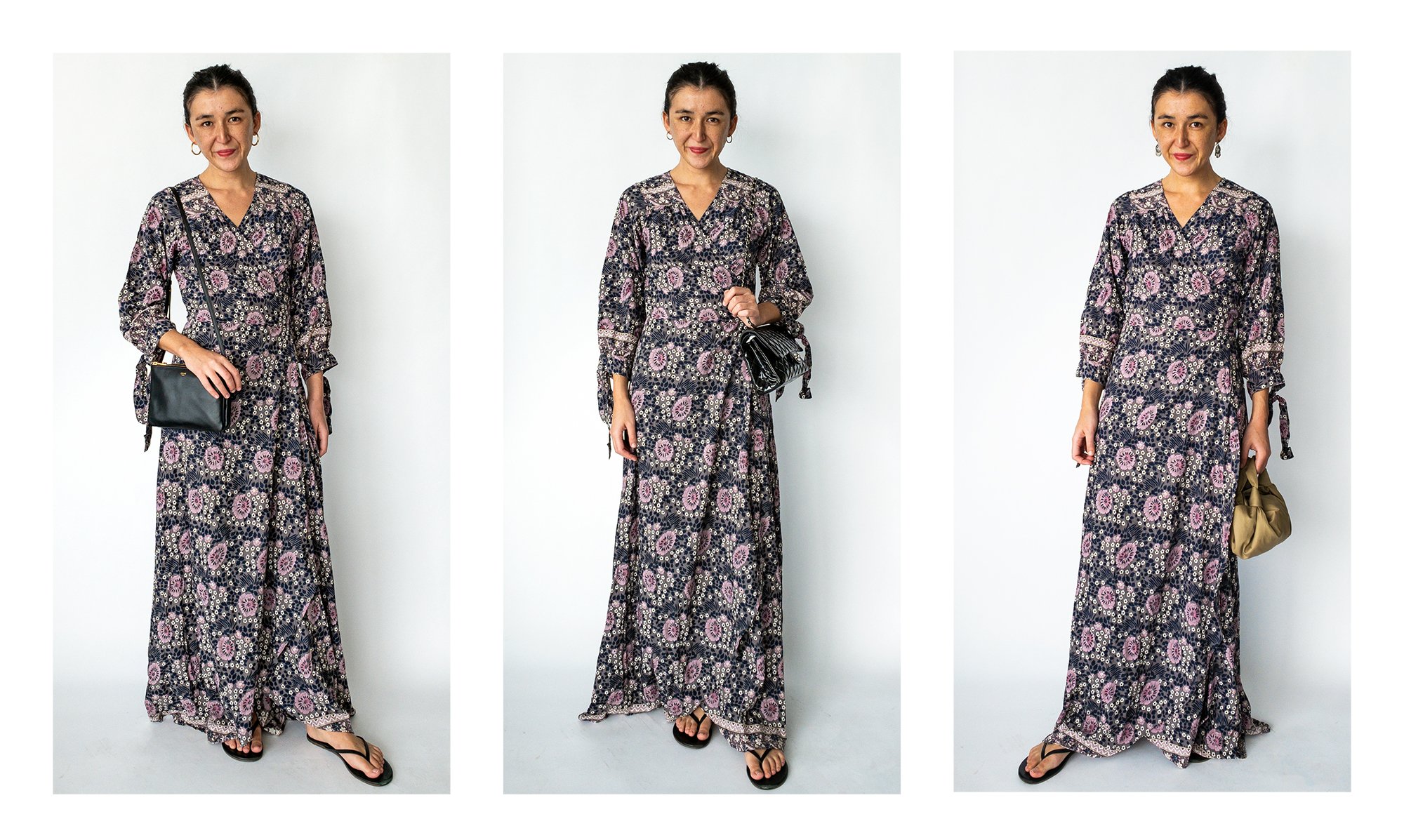 Left to Right: Jennifer Fisher x Goop earrings, flip flops and a Celine Small Trio; David Yurman hoops, flip flops and a Chanel bag; Vintage earrings, flip flops and The Row Ascot bag.
---
PROS & CONS
Pros
–Hand washable: Dry cleaning adds up, but you can hand wash this dress.
–Easy to wear: Just throw it on — perfect for hot weather.
–Other dresses are 100% silk or cotton: Other clothes are made out of silk or cotton, but this print was only in rayon…
Cons
–100% Rayon: It might tear eventually… but so far it's held up.
–No pockets: Maybe it's just me, but I love pockets on my dresses.
---
Natalie Martin's dresses are easy to wear and have playful, yet grownup prints.
Even if you don't have a beach getaway planned, wearing them anywhere will make you feel like you're on holiday.
Instagram likely won't change their stupid "you need 10K followers for a swipe up in stories" rule.
But, you know what else won't change?
The ability to find unique brands on it.
While I'm still resentful about their algo and whatever, at least it led me to Natalie Martin…
Natalie Martin clothing is available from FWRD (take 10% off your first order) or from Goop, from $168 USD.
Note: newinspired uses affiliate links which costs you nothing… but means a lot to me. When you use these links, the money newinspired earns gets reinvested in blog content. Absolutely nothing on newinspired is "gifted," I purchase each item with my own money. Affiliate commissions are used to purchase new items to honestly & thoroughly review. If you found this review helpful, consider using them to support newinspired.
---
YOU MIGHT ALSO BE INTERESTED IN…